Top 5 best Energizer power banks to buy
I will list the top 5 best Energizer power banks today for your reference.
Energizer Charger QE10007 – 10000mAh
QE10007 is a power bank product designed with a compact rectangular design with delicately rounded corners. That is an extremely impressive highlight of the product. The shell of the rechargeable battery is made of high-quality plastic that effectively avoids substantial impacts.
The Energizer QE10007 power bank is integrated with QI 5w wireless charging for added convenience. The battery's capacity is up to 10,000mAh, which can be charged three times for a smartphone.
Especially, it is integrated with the PowerSafe management level, so it is resistant to short circuits, overload, overcurrent, and overcharging for your devices. Therefore, it helps prevent fire and explosion, ensuring absolute safety for users' health during use.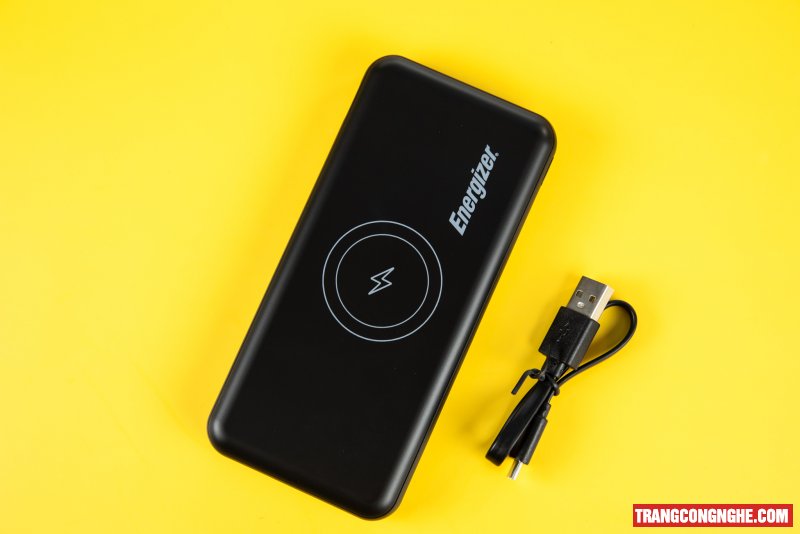 Reference price: $12,28
Power bank UE10042 – 10,000mah
Power bank UE10042 possesses an ultra-compact design with dimensions of only 97 x 63.5 x 24.7mm. It is relatively light, only about 200g. This product can even fit in the palm of the user's hand, making it easy to put in a bag, backpack, pocket, extremely convenient when traveling long distances.
On the face of the Energizer UE10042 power bank is equipped with a small LCD screen that can display the remaining battery percentage. You will understand the remaining battery power and actively plug in the charger when the battery is almost empty. The two input ports of the charger are USB-Type C and micro USB, which are highly convenient, suitable for connecting with most different devices.
The most outstanding feature of this power bank product is its equipped with Auto Voltage Sensing automatic voltage sensing technology. This technology allows the charger to automatically adjust the voltage to be compatible with many different smart devices. This power bank product has been certified to ensure the fire safety of the US, such as FCC, EAC, CE, ETL, CB, RoHS,...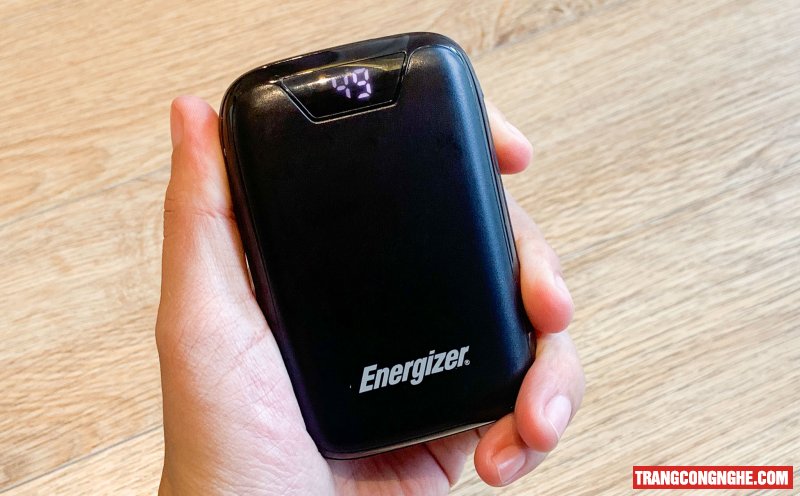 Reference price: $10,52
Energizer UE20043 Charger – 20,000mAh
The next name in the top 5 best Energizer power banks is Energizer UE20043. The product has a unique design with a cover made of fabric. There are three different colors for you to choose from: blue, pink, and black. The material has high finishing and elegant patterns to help prevent fingerprints very effectively, minimizing scratches when accidentally bumped during use.
The Energizer UE20043 power bank has a built-in Fast Charging feature, which helps to fully charge the device's battery more quickly, saving maximum time. The LED system integrated on the screen helps inform users about the remaining battery status to be more proactive about charging time for the power bank.
The strength of the Energizer UE20043 power bank is its tremendous battery capacity, up to 20,000 mAh. If you could only charge three times in 1 battery charge, the number will be increased to 6 times. It increases your convenience, especially during outings or business trips.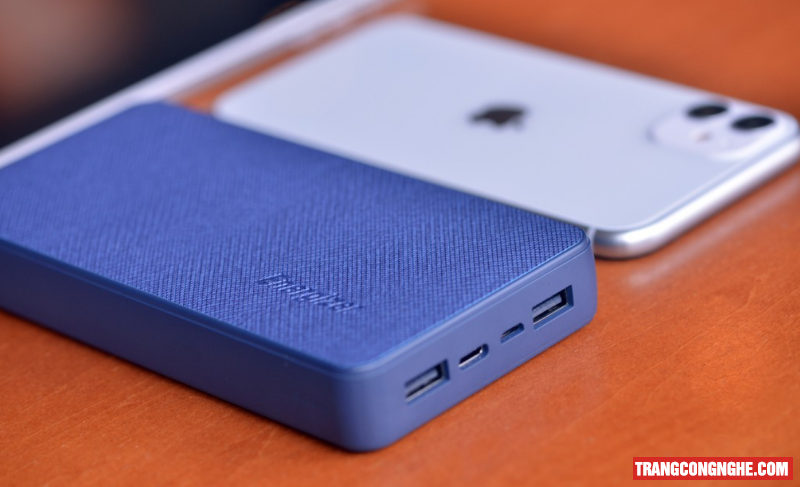 Reference price: $15,41
UE10015CQ – 10,000mAh power bank
UE10015CQ is a power bank product with a compact design, supported by Qualcomm 3.0's outstanding fast charging feature, which optimizes the efficiency of fully charging the battery to 80% within 35 minutes. 
The product is designed with a compact metal case, giving you a great experience. You can take the charger with you to go out, travel, or go on a business trip without worrying about the device's durability product.
Power bank Energizer UE10015CQ is integrated with safety technology against heat and explosion, incredibly safe for mobile devices and users. Energizer UE10015CQ with Auto Voltage Sensing technology will automatically sense and adjust the most suitable voltage level.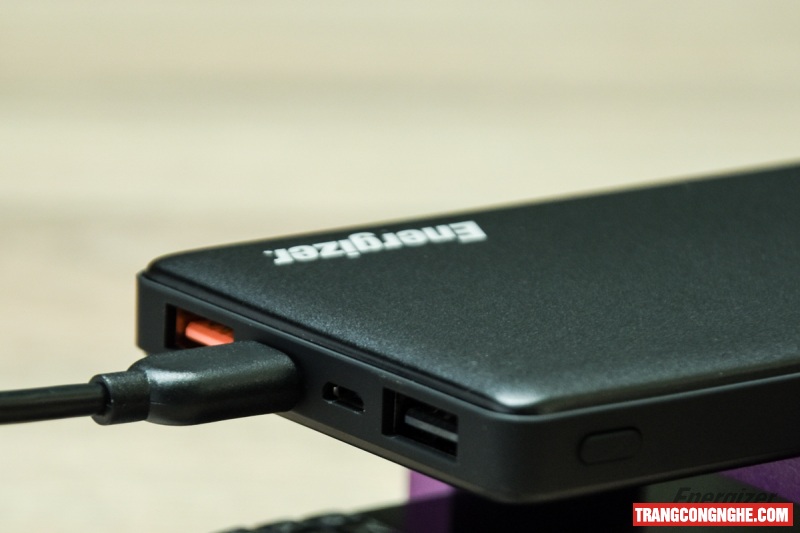 Reference price: $12,72
Energizer UE10045 – 10,000 mAh power bank 
The final product in the top 5 best Energizer power banks is the Energizer UE10045 power bank. The product is extremely light at only 207g but has an excellent battery capacity, up to 10,000 mAh. Along with that is the relatively compact design, making it easy for users to carry with them wherever they go.
The Energizer UE10045 power bank is equipped with Auto Voltage Sensing technology that is incredibly safe for users, along with the ability to quickly charge Fast Charging with a capacity of up to 10W. It helps to maximize battery charging time as well as battery capacity for a single charge.
Energizer UE10045 owns two different USB charging ports, so you can comfortably charge two smart devices simultaneously. It is also the reason why the product is so popular these days.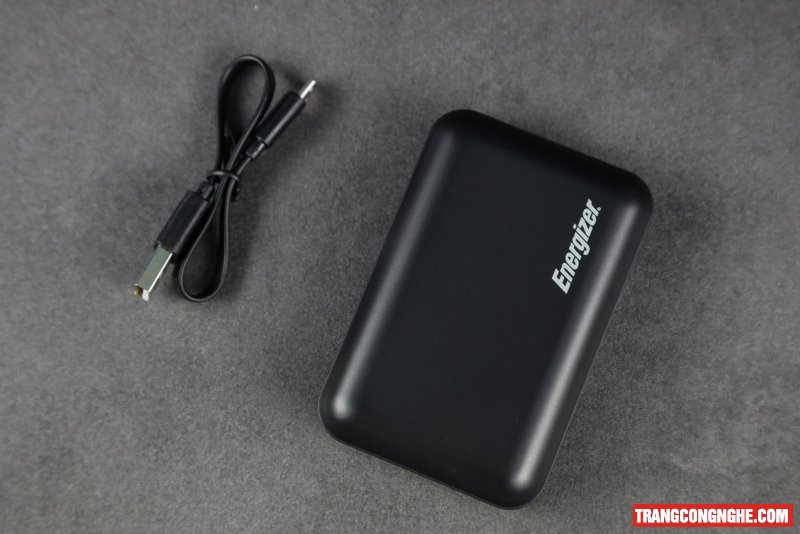 Reference price: $12,99
The above article is the top 5 best Energizer power banks today. Hopefully, through this article, you will choose a power bank product that is suitable for your device and your usage needs.