Top 5 good Panasonic TVs are popular
With the development of technology, Panasonic has produced many different TV lines to meet the needs of many consumers. Here are the most popular and best Panasonic TV lines on the market you should refer to, specifically as follows:
Panasonic Smart LED Ultra HD 4K TV TH-55FX700V
This TV has a 360-degree design with a minimalistic style, but it is very luxurious and sophisticated, so it is a modern beauty. The base is designed with a very slender V-shape but has a very high level of certainty. With a screen up to 55 inches and an ultra-thin screen, this Panasonic TV will suit large spaces such as living rooms, meeting rooms, etc.
On the other hand, Panasonic LED Ultra HD 4K Smart TV TH-55FX700V is also equipped with a screen resolution of up to 4K and combines with many modern imaging technologies such as 4K PRO HDR, 4K Hexa Chroma Drive Pro,… That brings out the outstanding quality and gives you the most realistic picture. Besides, this TV line also has an IPS panel that provides a much broader and more intuitive viewing angle.
In addition, this Panasonic TV is also equipped with an impressive surround sound simulation with VR-Audio technology. With this TV, you can enjoy a variety of entertainment content.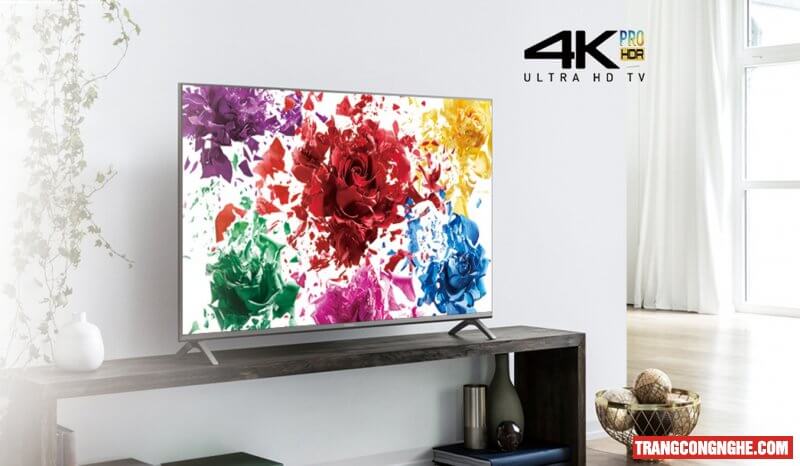 Reference price: $1008,42
Panasonic Led TV TH-50A410V 50 inch
With the sleek and minimalist design of this Panasonic TV, you will surely be hooked at first sight. The edge of the screen and the TV base is delicately designed to create a modern feel and increase the product's aesthetics. Moreover, with a 50-inch screen, the image resolution is Full HD. It has contributed to bringing vivid images two times as sharp as the HD standard of conventional versions.
It features a super bright IPS LED display that reproduces more transparent images even in well-lit areas. This TV will bring you smooth moving images with black image insertion technology, with a refresh rate of 100 HZ, helping you experience the most exciting and authentic blockbuster movies.
In particular, this Panasonic TV also has a unique feature of automatic noise detection and correction. It also uses V-Audio speaker technology to bring vivid sound to help you get exciting entertainment moments.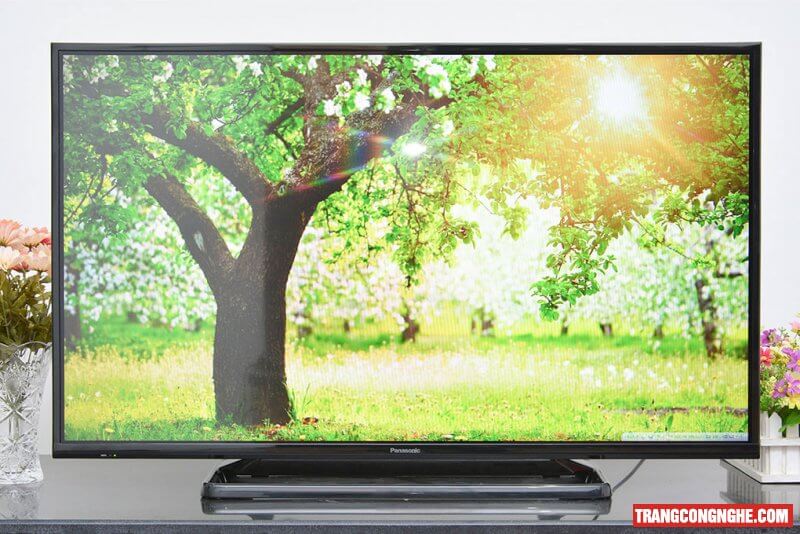 Reference price: $638,52
Panasonic Smart TV 4K Ultra HD LED TV TH-49FX500V
It is one of the Panasonic TVs that many people favor because it has a minimalist design and is very sophisticated but no less modern. In addition, the screen border of the TV is designed to be very thin and has a V-shaped stand, which helps the TV have a solid stand. Besides, this TV is also 49-inch in size and has a resolution of up to 4K. Every image, when displayed, will be very sharp and impressive.
With the size of this TV, you can install it in many different spaces such as bedrooms, living rooms, dining rooms, etc. Moreover, the IPS panel combined with 4K Hexa Chroma Drive technology will give viewers images with bright colors and more accurate and comprehensive viewing angles. This Panasonic TV series also has an amicable and easy-to-use My Home Screen 3.0 operating system.
Especially, Smart TV Ultra HD 4K LED TH-49FX500V also has a vibrant application store with many different genres, helping to meet users' needs. Besides, with the sound system on this TV, which includes two speakers with a power level of 16W and has VR –Audio technology, they can simulate surround sound according to Hollywood.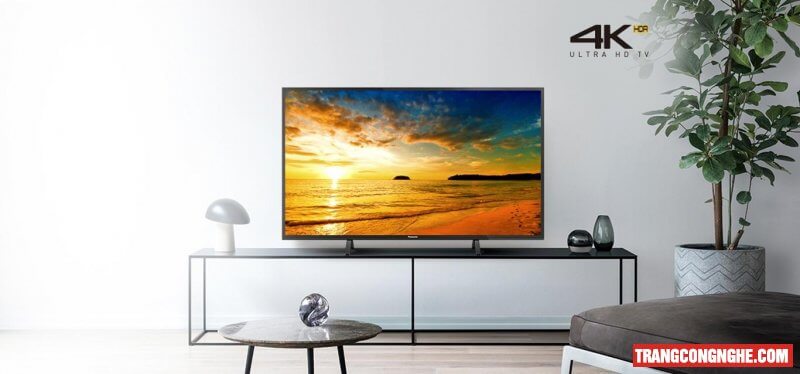 Reference price: $686,96
Panasonic Smart TV LED TV TH-43ES500V
If you are looking for a Panasonic TV with a solid and modern design, the TH-43ES500V LED Smart TV is the perfect choice for you. This product has a V-shaped stand with a 1.2 cm screen border and a size of 43 inches. With the scope of this TV, you can install it in many different spaces in your living space.
On the other hand, this Panasonic TV has a moderate-sized screen with Full HD resolution, which gives viewers an outstanding and sharp picture quality. Moreover, with the new generation IPS panel, you can save a lot of power during use. Especially with Hexa Chroma Drive PRO technology, it will help you have more vibrant and flattering colors.
In addition, this Panasonic TV is also equipped with V-Adio sound technology that gives you an enjoyable experience of the quality of the surround sound that this TV has emulated. Besides, with the Miracast feature, you can protect your phone screen from your TV.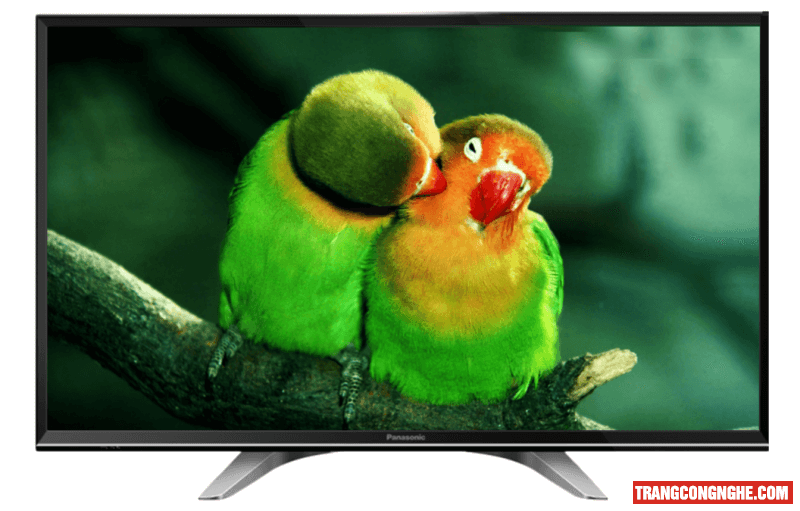 Reference price: $457,97
Panasonic Smart TV 4K Ultra HD LED TV TH-50EX750V
Smart TV Panasonic LED Ultra HD 4K TH-50EX750V is a Panasonic TV line with an awe-inspiring design thanks to its modern design with a luxurious and sophisticated gray tone. The legs of this TV are designed to be very flexible, allowing you to place the TV on many different surfaces and have a certain firmness.
Moreover, this Panasonic TV also uses IPS LED screen technology. It gives you a better viewing angle while ensuring tremendous power savings. Besides, thanks to HDR technology, it brings more vivid colors to the image, helping to improve the ability to display black much better. This Panasonic TV line also can connect to a phone to control, thanks to the Panasonic TV Remote 2 application, or share data with the screen Mirroring application.
Especially with 4K Hexa Chroma Drive technology offers outstanding color reproduction and helps images have more depth. With V-Audio technology, it will provide a very vivid surround sound effect.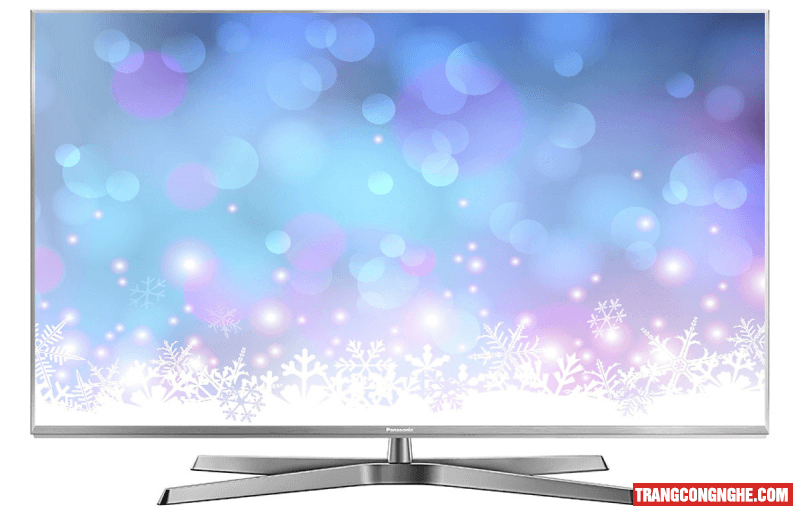 Reference price: $603,29
Panasonic TV is a device that brings you exciting experiences. Hopefully, this has helped you grasp more of the best Panasonic TV lines on the market. Then you can easily choose for your family a TV that best suits the space.