Review: Top 5 best Casper TV series with price comparison
Currently, there are too many TV brands, and it makes it difficult for you to know which brand to buy? We will introduce to you the top 5 Casper TV lines leading the new trend.
In addition to smart electronic devices such as phones and computers, television is always the first choice to track interesting information and movies. Especially for families with older adults, television is even more prevalent. 
Which country is
Casper TV from?
Casper is known as a brand specializing in manufacturing electronic devices from Bangkok, Thailand. Besides, although only established in 2016, Casper has developed and has many branches and networks covering countries in Southeast Asia with constant efforts.
Casper brand continually researches and creates optimal solutions in terms of quality, cost optimization, and service. They aim to give customers the best experience. Casper's electronic and household products are also manufactured using advanced assembly lines that meet strict world standards.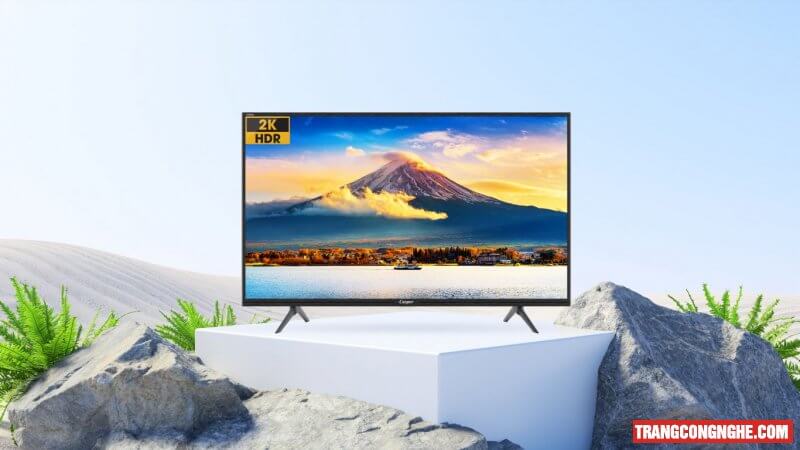 In particular, the Casper TV line has many outstanding advantages not inferior to other brands such as Samsung or LG.
What are the outstanding advantages of Casper TV?
Reaching out to become a new technology "trend," Casper TV possesses outstanding advantages and features such as:
Design:

 Most Casper TVs have ultra-thin screen borders, making the TV delicate and luxurious. The screen border is optimized for thinness to bring a wider viewing angle. In addition, the base of the Casper TV is very sturdy, helping to hold the TV firmly, creating harmony for the space.

Sound quality:

 Casper TVs use Dolby Audio surround useful technology from Dolby Laboratories from the US. This audio technology helps the sound emitted to perfection, ready for the best experience.

TV processor:

 Casper TV series has a 4-core processor chip to control and link all activities. Besides, the device uses a 64-bit processor to help you perform smooth and fast operations.

Image processing technology:

 Casper TVs now have resolutions from HD to high-end 4K. It is also equipped with IPS panels for beautiful projection images and a wide viewing angle of up to 178 degrees for smooth shots.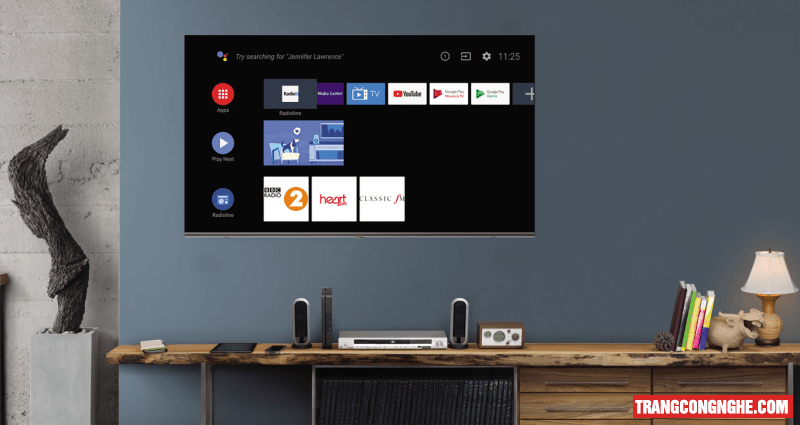 Criteria for choosing the right Casper TV series
Casper TV is currently one of the most popular TVs on the market. However, to own a quality TV device, you should base on the following selection criteria.
Design, size
Casper TVs all have ultra-thin screen borders, so if you are familiar with conventional TV models made from synthetic plastic, you will see the difference when you come to this TV line. You should prioritize TV lines designed with full frames, high-grade alloy bases that exude luxury and high class. In addition, the size of the TV should be based on the space to have an appropriate choice.
Sound quality
Another criterion when choosing a Casper TV is based on sound quality. Specifically, Dolby Atmos – an audio technology that is only integrated on high-end TVs. As a result, it gives a realistic feeling like sitting in the middle of a high-quality movie theater.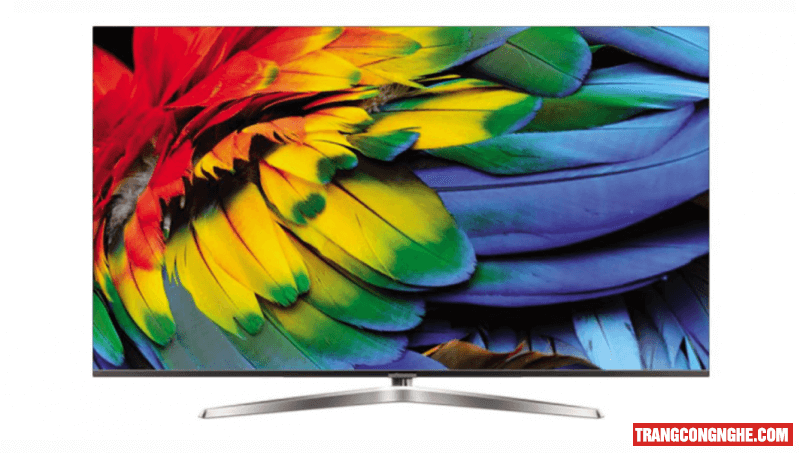 Smart features included
When buying a Casper TV, you should also choose a product with many outstanding features such as connecting device ports, voice control, Android 9 Pie operating system... and most sublime.
Screen and price
Finally, when choosing to buy a Casper TV, you should pay attention to the device screen because Casper currently stretches from 32 to 85 inches. Besides, the larger the screen, the more expensive it will be, so you should choose a product with a screen size sufficient for your needs, as well as following your financial ability.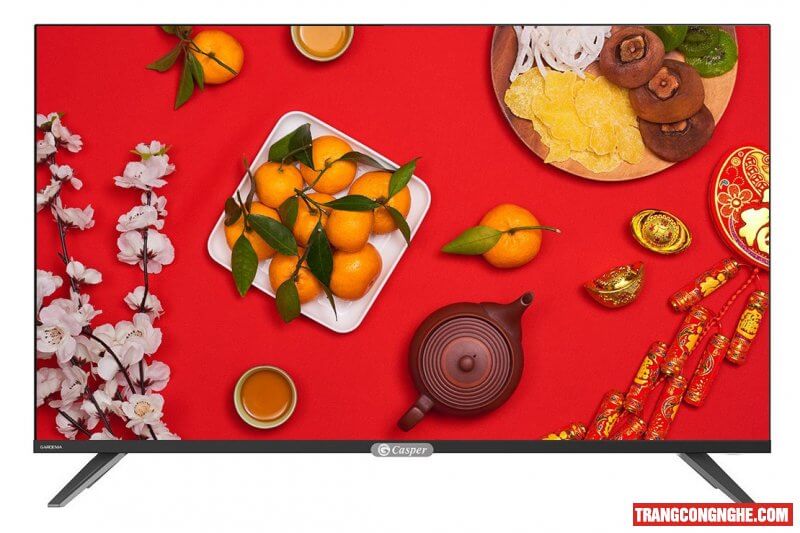 Related News