If you want to buy a modern Casper TV, refer to the five suggested product lines below.
43-inch 43FG5000 Casper TV
This 43-inch Casper TV series is equipped with an IPS panel for stable picture quality and better durability. In addition, the Casper 43FG5000 TV also uses HDR technology to enhance the contrast between bright and dark areas in the same frame. It can be said that this is the equipment that many TVs integrate today, but currently, for smart TVs to evaluate, Casper using HDR technology is usually not too impressive.
Besides, the 43-inch Casper 43FG5000 TV is also equipped with Dolby Audio surround sound standards. It is a high-end audio standard used by Samsung, Sony, and LG. Moreover, this Casper TV is equipped with a 64-bit quad-core processor combined with 1.5GB RAM and 8GB internal memory, allowing smooth operation. So with this configuration, Casper smart TV can meet multitasking at a reasonable level for your family to use.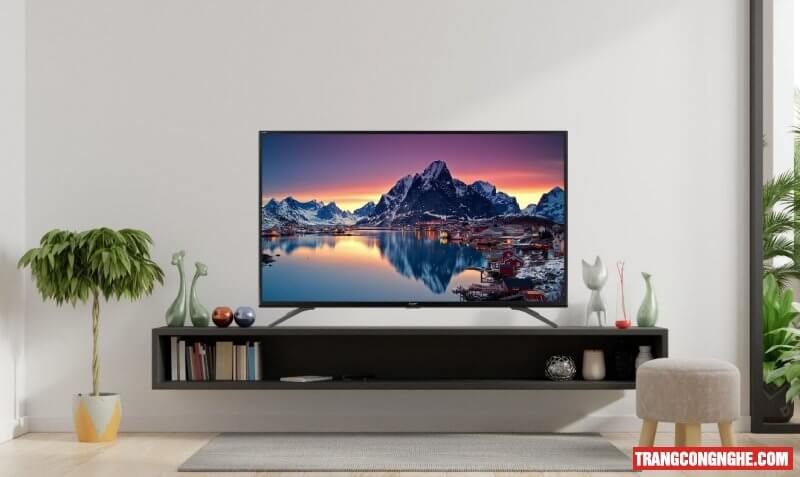 Reference price: $91,06
55-inch Casper 55UX6200 TV
Smart TV Casper 55UX6200 is a new TV product code launched in 2021 by the Casper brand. The product uses a Linux operating system with a simple and easy-to-use interface and is integrated with available applications such as Netflix, Youtube, etc. The screen has a borderless, streamlined design but still retains its elegance. Especially the viewing angle is wide to 178 degrees. As a result, movements are transmitted smoothly, without stuttering, with a high level of detail, and highly durable.
This Casper TV device is also easy to use because it comes pre-installed with 36 popular copyright applications domestically and internationally. Thereby it enhances the entertainment experience while ensuring safety and security for users. In addition, the device is also licensed by Dolby Laboratories - an American corporation for integrating stereo encoding and filtering technology. That allows this Casper TV to have the Dolby Audio surround sound standard to deliver a quality cinema-like experience.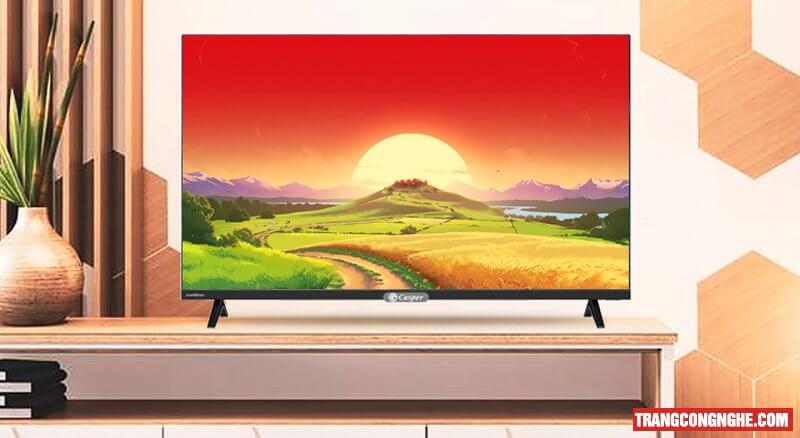 The most prominent feature is the 4-core chip processor for faster and more power usage. At the same time, the product also has a variety of connection ports with 2 HDMI ports, 2 USB ports, LAN port, WIFI, screen sharing, etc.
Reference price: $417,90
43-inch 43FX6200 Casper TV
Casper 43FX6200 innovative TV series owns a design with a luxurious three-sided overflow screen, thus providing a perfect and impressive experience every minute. Incorporating an upside-down V-shaped stand helps the TV stand firmly and has high stability. In addition, the 43-inch Casper TV is also elegant, suitable for placing in different locations such as living room, bedroom, etc.
The image of this TV device is also extremely sharp, two times as high as HD thanks to Full HD resolution, thereby allowing the best experience. The total power of the two speakers of the TV is also up to 16W, thereby providing an extremely vivid and ear-catching sound experience.
Casper 43FX6200 TV is also equipped with an IPS panel, making the image colors clear from any angle. In particular, with the ability to optimize the viewing angle to 178 degrees, the image movement on the TV is exceptionally smooth and precise. Long panel life makes it possible to enjoy for a long time. On the other hand, the device is integrated with Dolby Audio technology that helps to decode surround sound, allowing it to be emitted from many directions.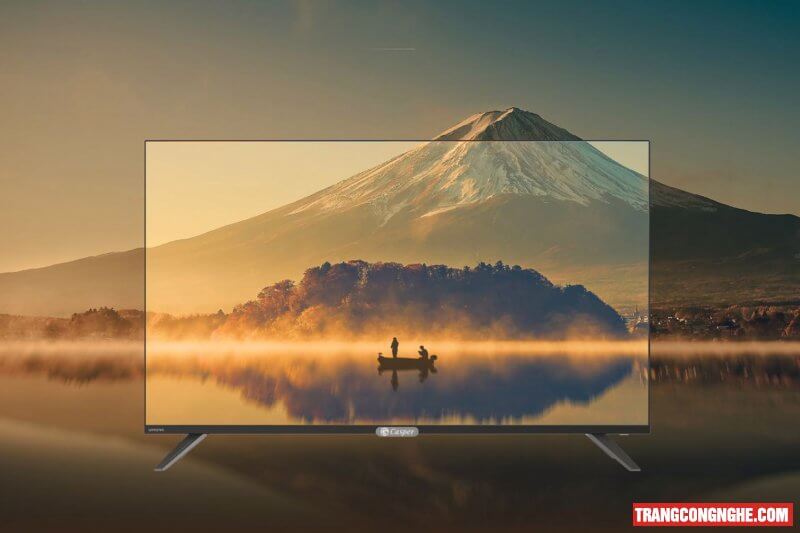 Reference price: $395,50
Casper 32-inch 32HX6200 TV
Rated as a new generation Casper smart TV, the Casper 32HX6200 impresses with its delicate design with thin and light screen borders, bringing elegance to the interior space. In addition, possessing contrast-enhancing HDR technology, vivid Dolby Audio sound technology, Casper TVs can bring you the most relaxing moments with your loved ones.
In addition, this 32-inch Casper 32HX6200 smart TV is also equipped with HD resolution with IPS technology panels. It helps to have an optimal projection effect, with a wide viewing angle of 178 degrees, so you can watch easily no matter where you sit. Moreover, the TV's movements are thus transmitted smoother and more vividly, avoiding shaking and ensuring longevity over time.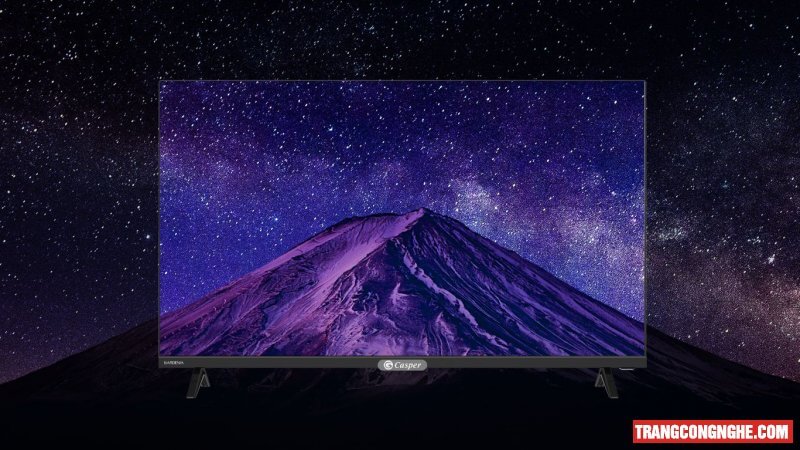 Reference selling price: $276,71
Casper 4K 55-inch 55UG6300 TV
Casper 4K TV owns a streamlined, overflowing screen to bring exquisite beauty to your home's interior space. Moreover, this is a TV of the Android TV series with a vibrant application store, combined with many modern technologies to help you have the most entertaining moments. The 55-inch TV is truly the perfect choice for room spaces such as living room, bedroom, or private office.
The 55-inch Casper 4K Android TV 55UG6300 also owns 4K resolution, four times as sharp as other conventional FHD TVs, bringing clear frames to every detail, true colors for the most vivid and realistic viewing experience. Besides, with the HDR display mode on Android TV Casper, the image is reproduced realistically and sharply, and at the same time, can increase the contrast between the bright and dark areas in a frame. The viewing angle is 178 degrees to get the best viewing experience combined with an optimized IPS panel.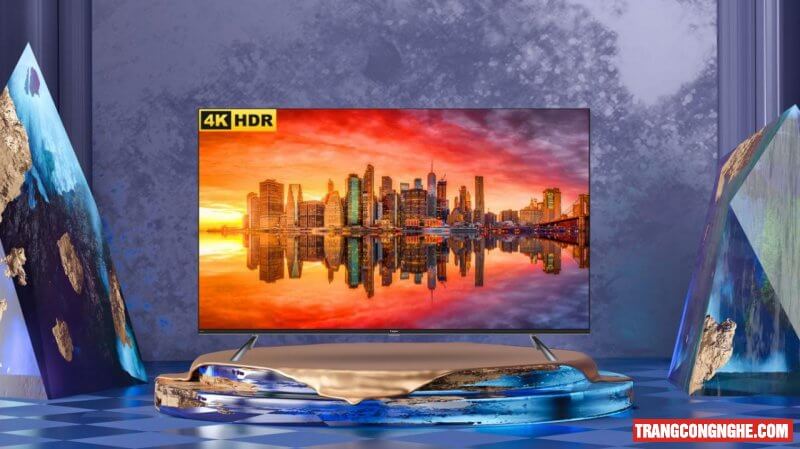 Reference price: $659,85
Casper TVs are increasingly loved and have become an indispensable companion with users globally. Hopefully, with today's sharing, you will have the experience of choosing a suitable Casper TV. Then have moments of great entertainment and gathering with family and loved ones.