Top 5 best cheap earphones and criteria to choose a good one
Earphones support users to listen to music, watch movies, or play games exceptionally effectively. With the needs of users, many types of headphones have been produced at different prices. If you are wondering which product line to choose, please refer to the five best-rated earphones below.
Sony extra bass MDR XB550AP Wired Headphones
Sony manufactures Sony ExtraBass MDR XB550AP wired earphones. The designs are mostly similar, with modern, personality, and youthful features. The ear cushions are made of imitation leather not to hurt their ears when listening. The earcups are round and flat, easy to wear.
The sound quality is quite good, and the sound is smooth, bass, firm. The cord of the Sony ExtraBass MDR XB550AP is 1.2 m long, easy for users to use. At the same time, the device has a built-in Microphone to make it easier to record and make calls.
You can buy the Sony ExtraBass MDR XB550AP over-ear headphones at electronics stores, supermarkets, and electronics centers. 
Reference price: $48,28
Sennheiser HD 202 II Headphones
Sennheiser HD 202 II earphone line is a cheap but good quality headset. The product ensures sound quality along with other attractive features that bring a variety of user experiences.
Sennheiser HD 202 II over-ear headphones have a youthful, modern, and personality design. The product is suitable for many audiences of different ages. 
A highlight is the Neodymium magnet. The device brings excellent experiences about the sound system created. You can see the beautiful tones that this product delivers. Lots of Streamers, Gamers, DJ… are using Sennheiser HD 202 II headphones to play music. The ability to limit noise thanks to the Hi-Fi standard sound system brings the listener the most realistic and vivid feeling.
The cord has a length of 3m, a 6.3mm connection jack. You can combine this headset with other devices such as computers, laptops, television, phone.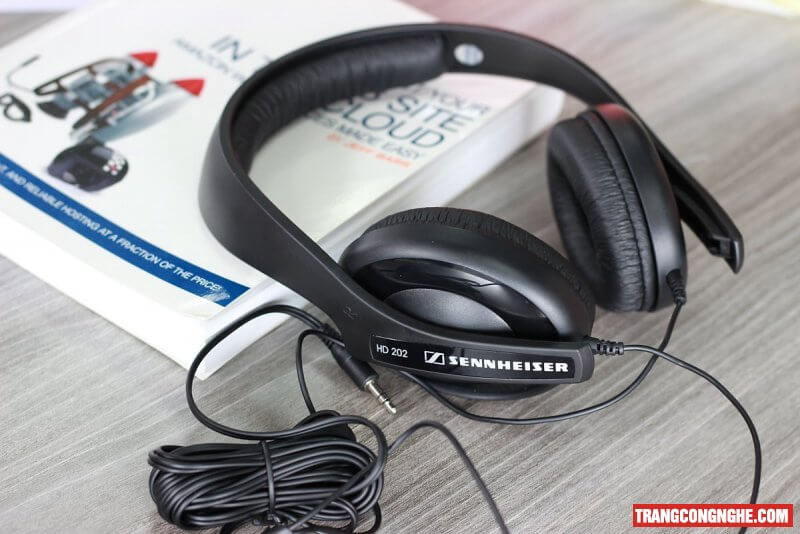 Reference price: $24,05
Ovann X2 Pro mic earphones
The Ovann X2 Pro over-ear headphones are a combination of both tradition and modernity. The structure is straightforward but gives a pretty good sound system. 
And the earcup fits snugly around the ear. You don't have to worry about the device falling off while in use.
Ovann X2 Pro headphones users will feel the realism of the sound up to 80%, limiting the outside noise. Therefore, it is very suitable for listening to music, watching movies, playing games... In particular, the device is equipped with a Microphone to help users record or make calls.
The Ovann X2 Pro headset has a 3.5mm jack design that makes it possible to plug the device directly into the computer. This type of jack is available on most current headphones.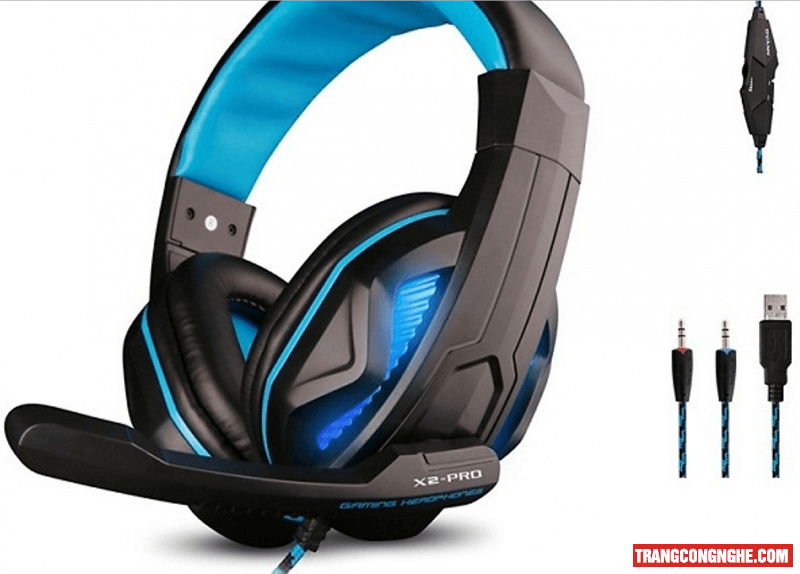 Reference price: $8,78
Sony MDR-H600A Headphones – Premium Series
Sony MDR-H600A allows achieving excellent sound quality with new experiences.
The product is available in five different colors to give you many choices. The sliding headband makes the headset flexible and suitable for those on the go.
The Sony MDR-H600A line gives vivid sound with the following specifications: Maximum sensitivity of 103dB/mW, frequency range from 5- 60,000 Hz, HA standard diaphragm with 40mm width,... All bring excellent experience. 
Reference price: $140,01
JBL T450 Headphones
JBL T450 earphones have a dynamic, modern design. They can easily connect to many other devices such as laptops, PCs or phones. Thanks to the contemporary 3.5 mm jack, and it will bring flexibility active for devices.
The cord length is 2m with a built-in microphone that can make calls and record exceptionally conveniently. Users are easy to use with smooth, crisp sound, no noise. You will not feel ear pain when using the product for a long time.
With NXT Gen noise processing technology, it delivers clear, powerful sound. JBL T450 will give users an immersive experience.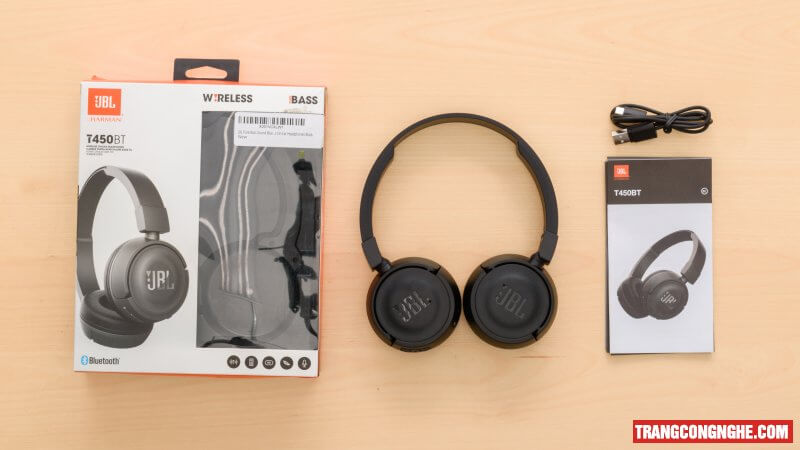 Reference price: $34,67
Criteria for choosing to buy the best over-ear headphones
To choose a good headset, users need to have specific needs, features, and price requirements. Based on the following criteria, you can choose a good headset product that is right for you.
Understand your own goals and needs
Ask questions about what is the intended use? Do you want to use imported or domestic products? How much can you spend on a headset?
Professional headphone users like Gamer should choose the high-end line to achieve the best sound quality. But if you only use it to watch movies, listen to music usually, you should choose a cheap or mid-range type.
Select the connection type of the headset
Currently, two types of headsets can be connected: a wired connection and a Bluetooth connection. You can join the headset to devices such as computers, laptops, music players. The jacks are pretty diverse in length, from 3.5 to 6.5mm, flexible for different operating systems.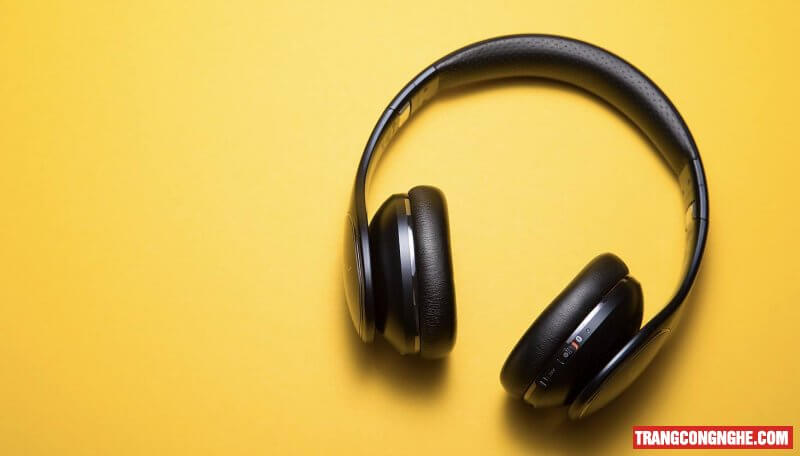 Choose the sound that suits your needs
Different types of over-ear headphones will give other sound qualities. You can rely on your goals to choose the right headset line.
Headphone purpose for playing EDM music: 

It is recommended to use high-quality headphones to bring the user the best and superior sound quality. Headphones can create bass to help listeners feel powerful, pounding sounds or gentle sounds with beat music.

Using headphones to study, listening to music, watching movies: 

For this purpose, you should choose a headset for balanced sound quality with the bass, high, mid sound system to have harmonious sound.
Price for earphones
Currently, the market has quite a lot of devices with quite diverse prices, from $8,78 to $153,62. Most users often choose the product line in the mid-range of about $21,95 to $65,8. Choose the right product line based on your financial ability.
The warranty period of earphones
In the market, manufacturers will often have a warranty for customers when buying over-ear headphones. Usually, there will be a long-term warranty for convenience in use.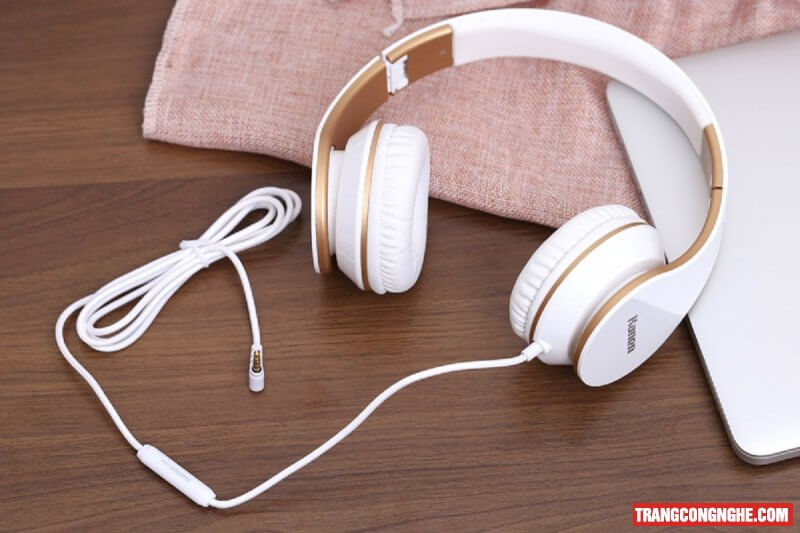 Suitable earphones bring users a lot of convenience and applications. Based on the criteria set out to choose the right product. The five lines of quality headphones offered will be the optimal choice for those who need owning a quality headset.
Related News