Top 5 best-selling Fuhlen mechanical keyboards and notes on using
Fuhlen is a brand representing a line of high-quality keyboard devices with a wide range of models. The following article will give readers a better understanding of the Fuhlen mechanical keyboard and its five best-selling products.
Is the Fuhlen mechanical keyboard good to use?
Fuhlen appeared in the consumer market since 1996 and is known for the quality and durability of each product. According to the objective assessment of consumers, the durability of the Fuhlen mechanical keyboard is 20 million times higher than that of a conventional keyboard.
The manufacturer uses high-quality materials to create a mechanical keyboard set to give users the smoothest and most comfortable experience. 
The design of the Fuhlen keyboard is comfortable, low, highly spill-resistant, and has a laser mode that ensures fonts are always clear over time.
Fuhlen's designs are mainly aimed at classic styles, so consumers will not have too many choices. The soft and delicate lines design of the Fuhlen keyboard creates a friendly feeling for everyone to use. The device is minimized to limit redundant functions, bringing high value to users.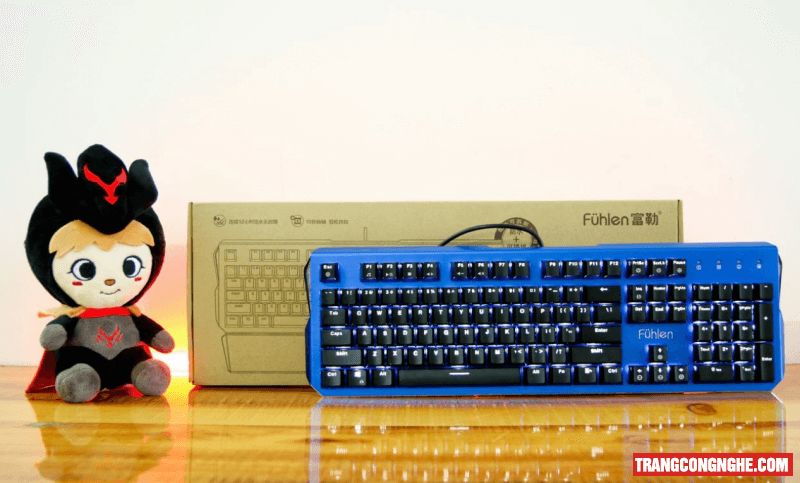 Criteria for choosing to buy a suitable quality Fuhlen mechanical keyboard
When choosing a Fuhlen mechanical keyboard for your computer, you need to pay attention to the device's functions. Here are the criteria to buy a Fuhlen keyboard so that you can easily own a quality and most suitable machine.
Choose Fuhlen keyboard by Switch
When choosing a mechanical keyboard, the Switch is what you should pay more attention to. It is a crucial component to create the essential characteristics of a mechanical keyboard. A quality mechanical keyboard must ensure bounce, durability, and sound. Switch gives users the feeling of typing, thereby increasing the excitement when manipulating the computer.
Choose by keyboard size
It is one of the critical criteria when choosing to buy a Fuhlen mechanical keyboard. Whether the size and style of the keyboard are appropriate or not must be based on the user's needs. There are three main types of Fuhlen mechanical keyboards: Full-Size keyboard, TKL keyboard, and Layout 60 keyboard.
The full-Size keyboard type has 104 keys. This type of keyboard fully integrates the most advanced technology. Fuhlen's full-size keyboard also has a 96% type to help save your space more. However, this type of keyboard is quite expensive compared to smaller products with the same configuration.
The TKL keyboard has 87 keys, which is the ideal keyboard form for those who love compactness. When owning a TKL keyboard, users can move freely without fear of the device being too entangled. In addition to the need for work, the TKL keyboard is also an appropriate choice for gamers.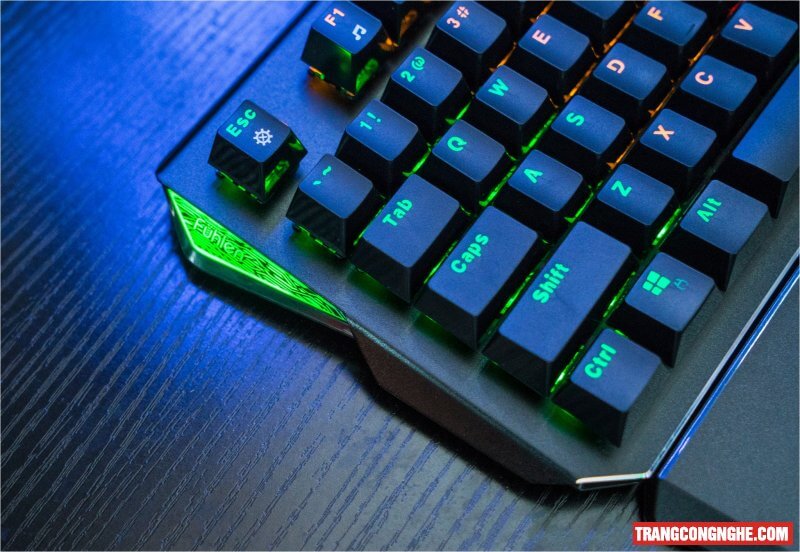 Keyboard Layout 60 helps to maximize space for your working corner. If you often have to type, this is a great assistant to help you feel much better. 
Besides, there is a 40% keyboard type. This keyboard type almost wholly removes the function keys from F1-F12 and only leaves the letter keys, Ctrl, and Shift commands.
Choose the color and LED
There are many colors for you to choose from. Color variations and customs allow users to select the color of each key according to their preferences and for easy identification. Setting the LED light of the Fuhlen mechanical keyboard helps users quickly identify the keyboard name in the dark. However, if you don't like the LED light, you can skip it.
Pay attention to keycap quality
The keycap is the part that everyone must touch when manipulating the computer. To choose a good keycap, you must pay attention to factors such as thickness, material, and keycap processing technology. Quality keycap with standard thickness and good fabric will help you press the keys more smoothly. Some keycap processing technologies can be mentioned, such as laser engraving, thermal printing.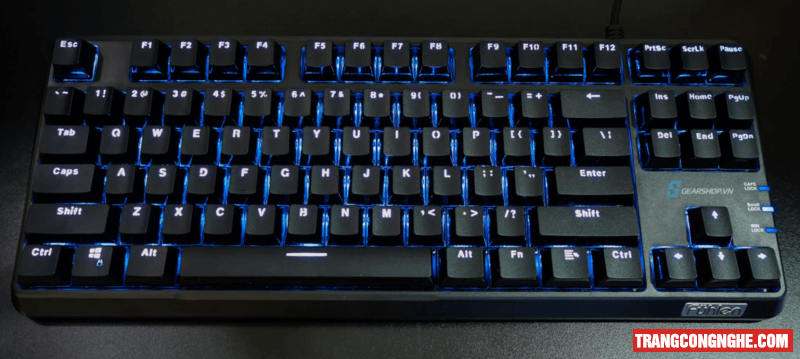 Related News