Instructions for cleaning and notes
Although some types of Fuhlen mechanical keyboards have water-resistant features and drains, users should minimize water spilling into the keyboard. To prevent this from happening, keep the glass of water away from the keyboard. It will avoid accidentally spilling water on the keyboard.
Typically, after a period of use, the keyboard will be dusty and dirty. Therefore, you need to clean and remove the keycap regularly and use a small dry brush with soft bristles to wipe away the dirt. To clean the keyboard, follow the specific instructions below:
Step 1:

 Remove the keycap

Step 2:

 Use the prepared dry brush to move into the crevices of the keyboard to get all the fine dust out.

Step 3:

 Use alcohol 70 degrees to wipe the stains that are difficult to remove.

Step 4:

 Use rubbing alcohol to wipe the USB connector for better contact.

Step 5:

 Dry the keyboard and reassemble it as original.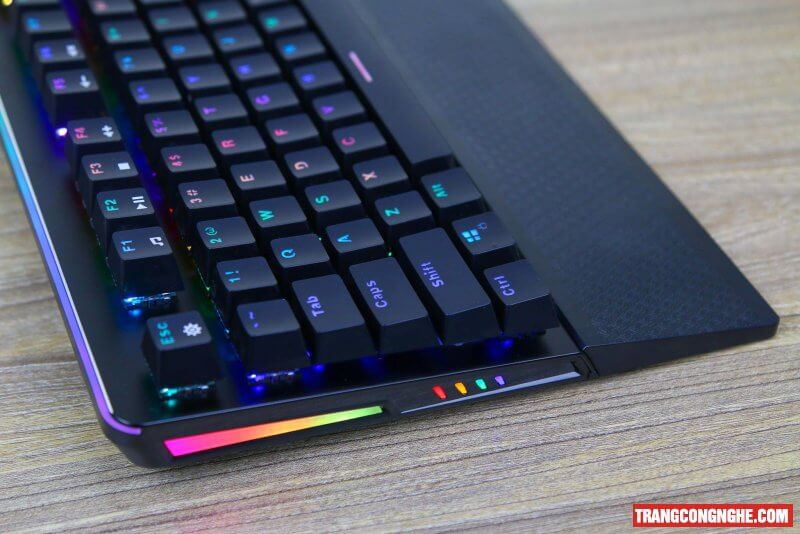 Fuhlen mechanical keyboard is one of the most noticeable products because of its high durability, beautiful design, and excellent sensitivity. It is considered the perfect choice for computer-related work as well as the entertainment needs of many people. I hope the above sharing will help you choose the right keyboard set for you.