Review: Top 5 best-selling genuine Toshiba TVs today
Toshiba TVs are very diverse with different screen sizes and technologies. However, if you need to buy this type of TV, you can refer to the top 5 best-selling Toshiba TVs today.
Toshiba 32 inch 32L3750 TV
Toshiba 32L3750 is a TV model with a simple and sophisticated design, enough to enhance the elegance and elegance of your living room space. The TV is equipped with speakers at the bottom to make the audio experience easier and more convenient.
This 32-inch Toshiba TV model uses AMR + technology, CEVO Engine, to effectively reproduce and refine images in a realistic and highly vivid way. Besides, the TV also has the function of automatically detecting and adjusting the ambient brightness level. It allows you to enjoy the ultimate picture quality while helping to protect your and your family's eyes.
The Toshiba 32L3750 TV model is also optimized for contrast and equipped with vivid surround sound technology, effectively reproducing lost sounds. The TV is equipped with various connection ports such as HDMI, Optical, and USB ports.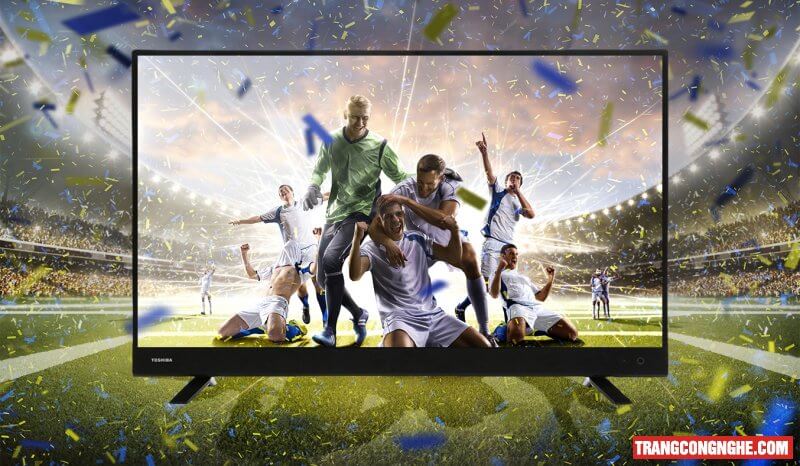 Reference price: $226,65
Toshiba 40-inch 40L3750 TV
Toshiba 40L3750 is also a prevalent TV model today. The TV has a modern design with a sturdy, sturdy base. This base is also removable, suitable for families with wall hanging needs, helping make the family space neater. This TV model is ideal for families, corporate meeting rooms and conferences, etc.
The TV has a sharp image that can describe every detail very impressively. Besides, this 40-inch Toshiba TV model is also equipped with CEVO Engine and AMR + technology to help reproduce images vividly and smoothly.
This TV model is equipped with modern technology. It can automatically analyze and adjust the ambient light level based on screen brightness, helping to protect viewers' eyes while providing a better viewing experience. More excellent in terms of pictures.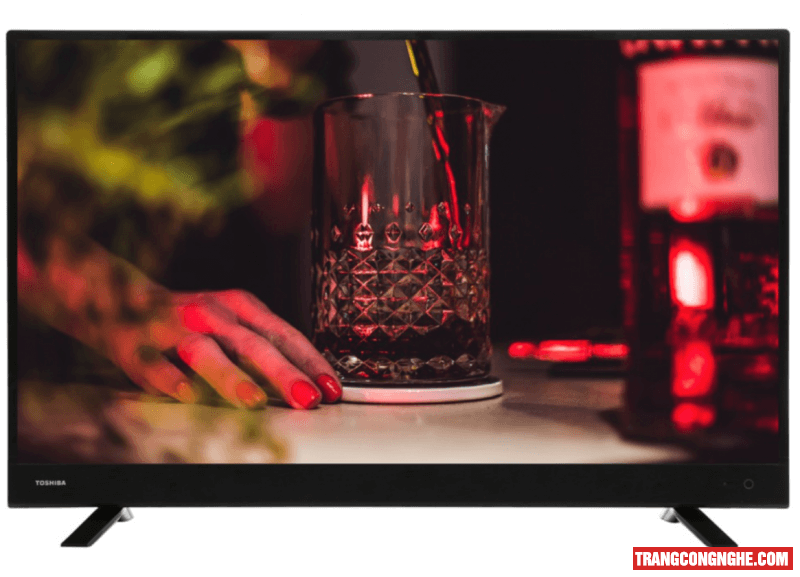 Besides, Toshiba 40L3750 TV also has picture quality that automatically adjusts to suit different types of content such as football, movies, games, etc. The device is equipped with surround sound technology. The sound is emitted strongly in many directions, creating realism and vibrancy.
This 40-inch Toshiba TV model is also applied with Dolby Digital Plus technology to expand the sound up to 7.1 for excellent sound quality. 
Also, there are various connection ports such as HDMI, Optical, and USB ports.
Reference price: $314,66
Toshiba 43-inch 43L5650 TV
Toshiba 43L5650 is a smart TV model with a 43-inch screen size with thin screen borders and a very luxurious metal base, suitable for many different types of spaces. The TV is equipped with sharp Full HD picture quality, giving impressively detailed images to viewers.
Moreover, this Toshiba TV model is equipped with CEVO Engine Premium technology for vivid images and smooth movements. The quad-core chip design also enhances gaming effects and improves image processing and sound quality.
Intelligent Auto View technology allows users to select the picture and sound mode suitable for the content being shown on the TV. This 43-inch Toshiba TV is equipped with two speakers with a total capacity of up to 20W and surround sound technology for robust sound emitted from many directions, creating realism and vividness for users.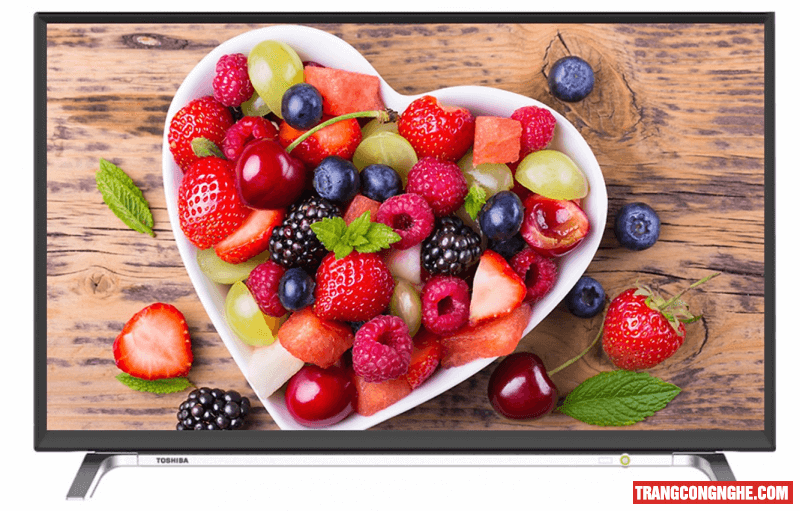 In addition to watching TV, you can also use it to browse the web, watch movies from Youtube, My Music, etc. Users can also easily connect photos, music, and videos from your phone to your TV.
Toshiba 43L5650 TV is integrated with DVB-T2, allowing the device to receive free digital channels with the number of channels depending on each family's antenna quality and geographical location. 
Users can plug in speakers, headphones, display videos, images, songs from USB to the TV, or connect pictures and sound from laptops, disc players, phones to the TV in a simple way.
Reference price: $287,82
Toshiba 24 inch 24P1300 TV
Toshiba 24P1300 is also a trendy TV model today. This TV model is designed with speakers placed in the front, providing powerful sound. The TV base is small but very sturdy. The 24-inch size also makes this model more suitable for small spaces such as dining rooms, bedrooms, even to connect to the CPU.
The TV is equipped with screen technology with HD resolution and maximizing wave sensitivity, improving weak signal to help the image output clear and bright. The contrast adjustment feature also helps to keep the brightness of the colors intact, preventing images from being glared or discolored.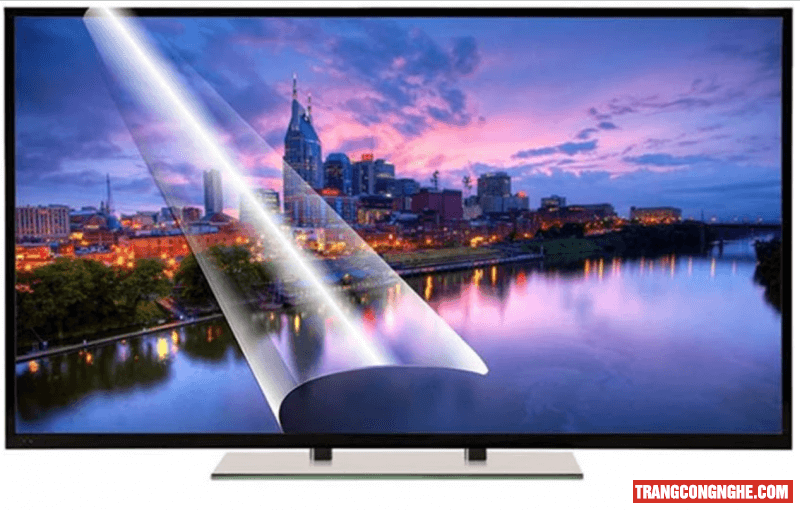 The integrated 16W speaker system with the Power Bass Booster application also helps the TV maintain the natural tonal harmony of different frequency bands. Besides, the depth of the frequency will also be enhanced, making the bass more powerful.
This 24-inch Toshiba TV is equipped with an HDMI port, allowing users to easily project content from other devices such as laptops, receivers to this TV. In addition, a USB port for repair will enable technicians to connect cables to repair the system without having to disassemble the TV easily.
Reference price: $171,64
Toshiba Android TV 4K 50U7880 50 inch
Toshiba 50U7880 is a 4K TV model with a slim design and modern style, thin screen border, helping to maximize your home space. The TV is equipped with a 50-inch screen, suitable for many different interior spaces. In addition, the eye-catching, sturdy metal stand also allows this TV model to stand firmly on many other flat surfaces.
4K resolution is images four times as sharp as Full HD resolution. HDR technology for vivid color quality with perfect contrast. Besides, the TV is also optimized for adequate brightness, helping to separate details and become more prominent with Hi-bright Panel technology. The AMR+ 800 technology also enables the reproduction of moving images to become firmer and smoother, with greater clarity.
In particular, users will get sports images with transparent, vibrant colors and motion details with Sport Mode. Surround sound technology also helps the sound be reproduced realistically and clearly, making everything more vivid and engaging.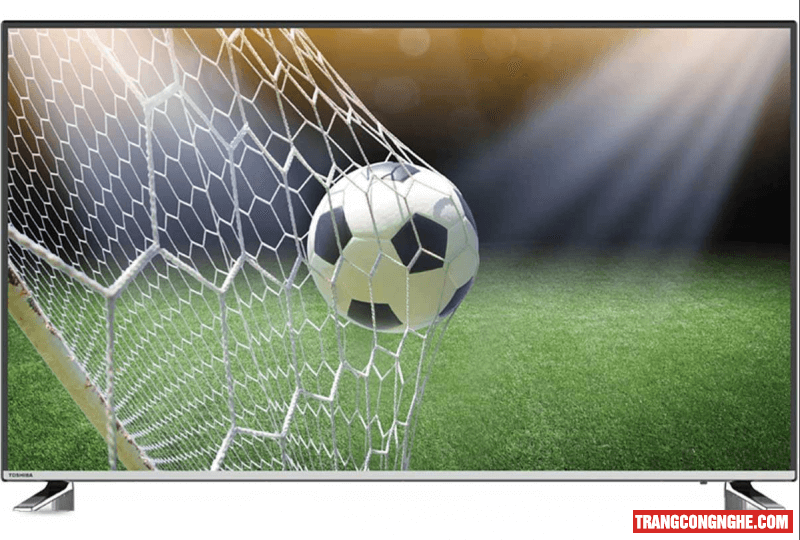 Toshiba 50U7880 TV is equipped with an Android operating system application for a very intuitive user interface, easy to operate, and fast and stable handling. The Google Play Store app store also provides various entertainment applications, giving you the most enjoyable entertainment moments.
The remote of this TV is very smart, supporting quick access and control with Vietnamese voice. Furthermore, with this Toshiba 50U7880 TV, users can also easily control it with the Android TV application on their phone. The TV is supported with various connection ports with 2 USB ports, 3 HDMI ports, LAN port, Wifi, Cable TV, Optical and Component/Composite port.
Reference price: $527,69
Above are the top 5 best-selling Toshiba TVs today. With these TV models, users will get the best moments of rest and entertainment, allowing you to relax with exciting movies, TV games, etc.
Related News