Suppose you are looking for a keyboard with a beautiful design, great lighting, and responsive keystrokes. Please refer to the top 5 cheapest Dareu mechanical keyboards today:
Dareu mechanical keyboard DK87
Dareu DK87 is the most prominent model of Dareu's mechanical keyboard at present. The most outstanding feature is its unique design. The frame is made of high-quality hard plastic material, combined with eye-catching silver-white color.
Dareu DK87 is a full-size line, fully designed with characters and functional numeric keys from F1 -F12. With soft outer contours, a high jump to help users manipulate quickly while still ensuring no slip.
In addition, the Dareu DK87 mechanical keyboard is also equipped with a bright LED system and embossed laser-engraved characters so that you can comfortably type without worrying about the sub-letter being blurred over time and usable even at night.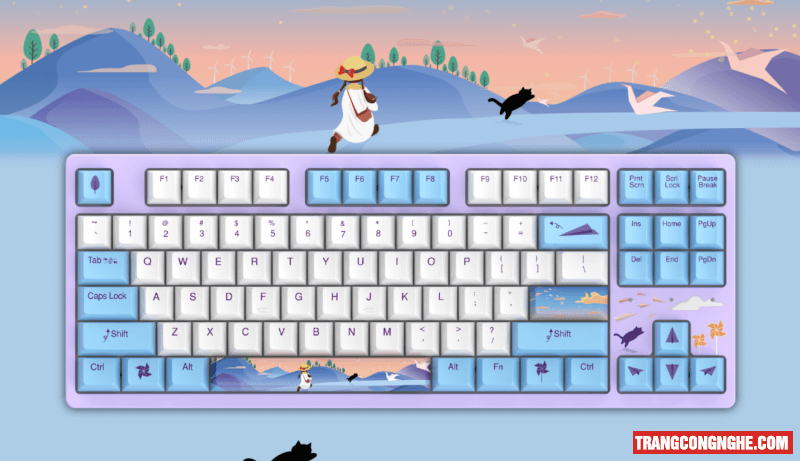 Reference price: $25,95
Dareu mechanical keyboard CK525
Dareu CK525 is one of the cheapest mechanical keyboard models on the market today. Although located in the low-cost segment, the product has a beautiful design with long essential life and a good jump.
The Dareu CK525 mechanical keyboard model is suitable for even gamers with moderate investment costs. The product has a tough exterior with a bit of smut. The LED backlight system can easily adjust the color effects when working as well as playing games. The user can increase/decrease the brightness of the backlight in use.
Dareu CK525 keyboard is with genuine Switch manufacturer, and the key feel is like Blue Switch on other mechanical keyboards. It can meet both work and entertainment needs with many game genres.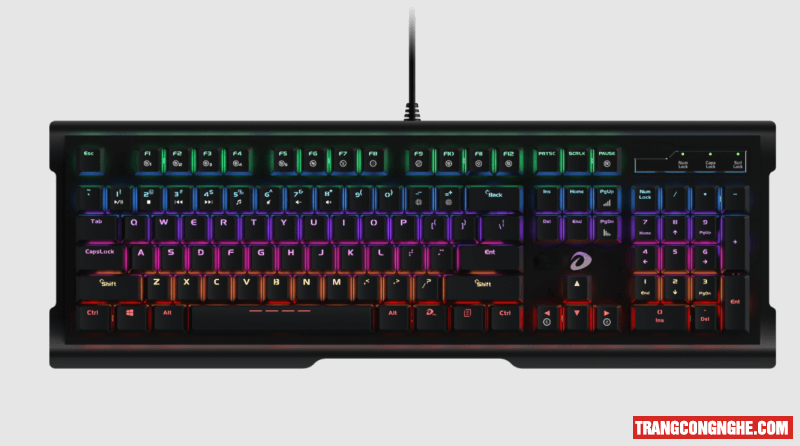 Reference price: $34,75
Dareu EK169 mechanical keyboard
Dareu EK169 is one of the mechanical keyboard models that give users a high-end and modern feel. The product is designed with a low shell; the Switch is embossed on the surface of the key. The top cover of the key is made of perfect anti-scratch imitation hard plastic. It promises to give you the best experience while working and playing games.
In terms of brightness, DareU EK169 is considered by users to be more submerged than keyboards from other brands. However, in the dark, the DareU EK169 mechanical keyboard still ensures enough brightness so that you can use it conveniently and synchronize with other devices such as gaming headsets, non-irritating mice, etc. In addition, 2 Led borders are designed on both sides of the key with a unique Wave effect, giving users the best experience when playing games.
The most outstanding feature of the DareU EK169 mechanical keyboard is that it provides a gentle keypress feeling and extremely high sensitivity. For fast processing speed when working as well as playing games smoothly, achieving the highest efficiency.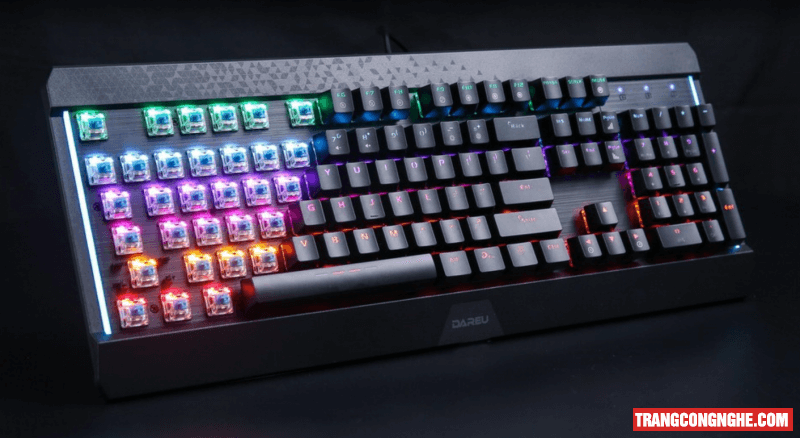 Reference price: $30,70
Dareu DK880 RGB mechanical keyboard
Dareu DK880 RGB mechanical keyboard owns 87 keys and advanced automated switching technology; the sound is quite good when hitting, bringing a complete experience to gamers when playing games without making uncomfortable noise.
The product is equipped with an LED system of 16.8 million colors that are highly eye-catching and shimmering when opening the keyboard. In addition, it is also equipped with an exclusive mechanical "D" Switch with a Top transparent cover. It gives users the smoothest and most responsive typing experience without emitting annoying noises.
The keycap is made from high-quality ABS plastic with 2-layer technology for outstanding durability, not fading over long periods of use. Moreover, it is also equipped with additional Media keys to help gamers adjust the keyboard's volume easily and quickly.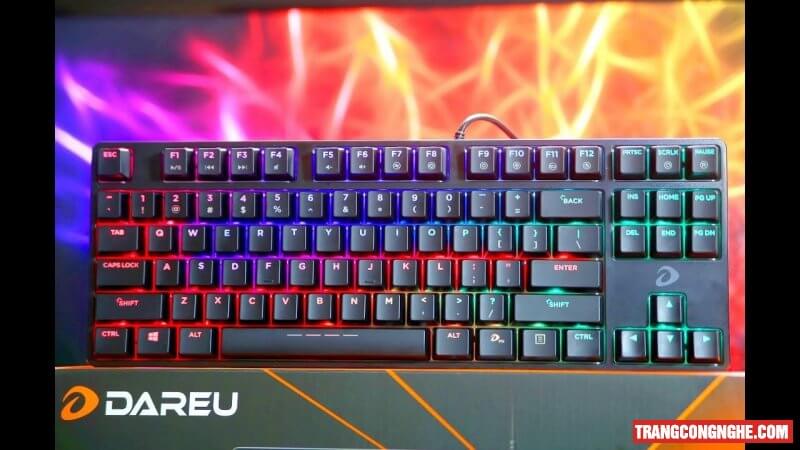 Reference price: $39,15
Dareu EK1280 RGB mechanical keyboard
The final product in the top 5 best Dareu mechanical keyboards is the Dareu EK1280 RGB. It has a unique design that is popular with the Dareu brand.
The product has a very sturdy stainless steel frame that makes the keyboard stable and anti-shake every time you type. The back is also designed with a very convenient moving line, and the feet are carefully designed to ensure that the keyboard is permanently fixed on the table surface, non-slip.
An extraordinarily unique and vivid RGB LED system supports up to 16.8 million different colors to give you an impressive light show, creating a style personality for your gaming corner.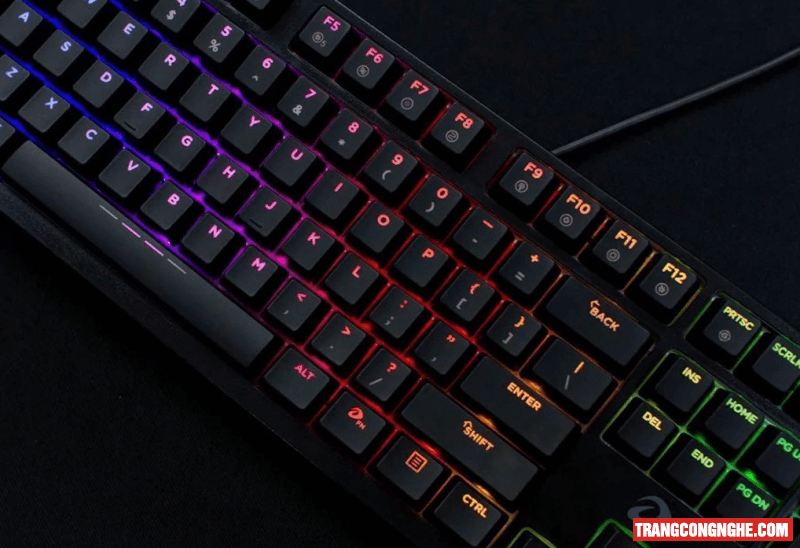 Reference price: $47,51
The above article is the top 5 best Dareu mechanical keyboard, cheapest today. Hopefully, you will better understand the Dareu mechanical keyboard and choose the right product for your daily use needs through this article. Wish you always have the best experience even when working and playing games with the cheap Dareu mechanical keyboard.