The Apple M3 Max performed matches the M2 Ultra in Geekbench
Apple's just-announced M3-equipped MacBooks are in the hands of reviewers and the Geekbench scores are pouring in. They revealed the potential of the M3 Max chip - it scores around 3,000 in single-core and around 21,000 in multi-core on Geekbench 6.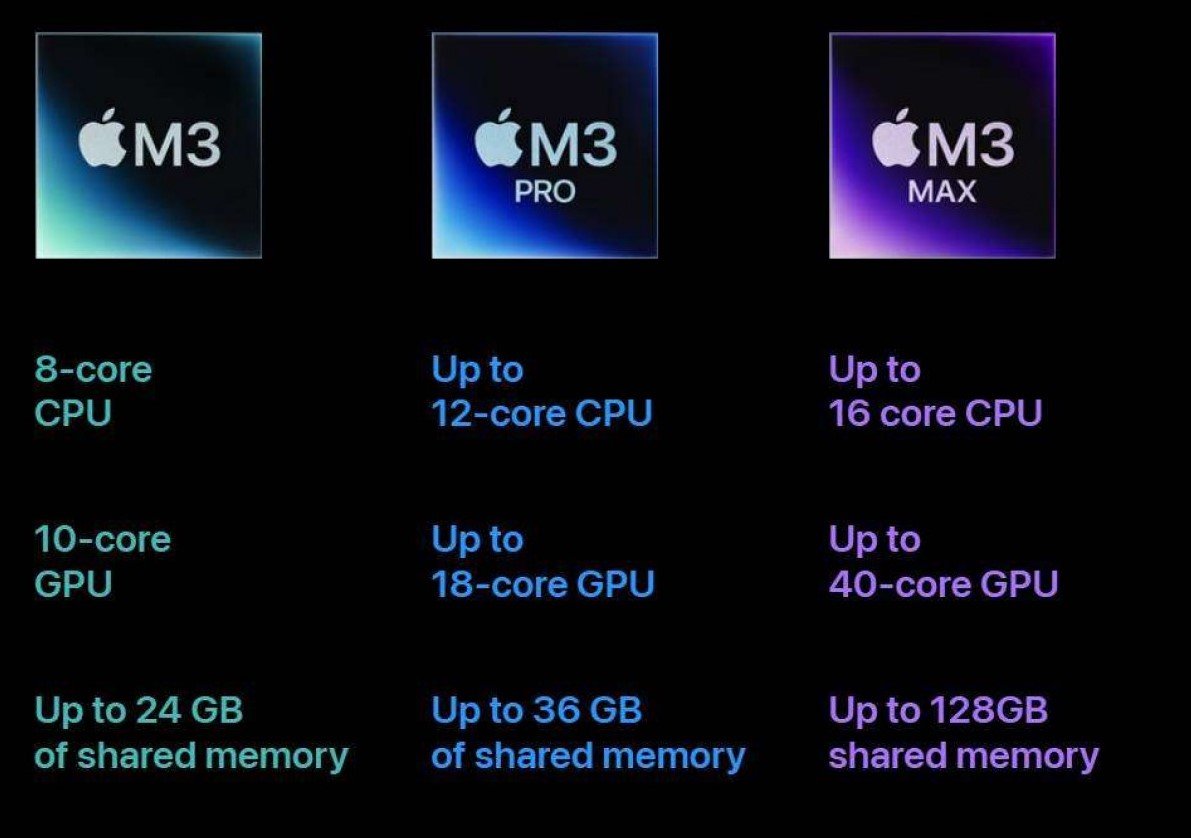 Those numbers put the M3 Max close to the M2 Ultra inside the Mac Pro and Mac Studio, which scores around 2,800/21,000. The M2 Ultra is a 5 nm, 60 W chip with 24 cores (16 performance, 8 efficiency), while the M3 Max is a 3 nm, 30 W chip with 16 cores (12 performance, 4 efficiency). The M2 Ultra has a 76-core GPU, while the M3 Max does with half that, although obviously graphics power isn't tested by Geekbench.
On stage, Apple said the M3 Max CPU is up to 50% faster than its predecessor, the M2 Max. These multi-core Geekbench scores come just short of that mark, but still show the M3 Max is around 40% faster.
Don't expect the same performance increase from the M3 Pro, though. On paper, the M3 Pro could be viewed as inferior to the M2 Pro - the M3 Pro has a 12-core CPU with 6 performance and 6 efficiency cores, whereas the M2 Pro has 8 performance and 4 efficiency cores. The memory bandwidth of both the M2 Pro and M1 Pro is rated at up to 200 GB/s, while the M3 Pro is 150 GB/s.
Related News