Samsung's Exynos 2400 and Snapdragon 8 Gen 3 appears on Geekbench
Samsung's upcoming Exynos 2400 chip has been tested on Geekbench 6, scoring 2,067 in single-core and 6,520 in multi-core. For context, the Snapdragon 8 Gen 2-powered Galaxy S23 Ultra scored 1,979 and 5,148, respectively on the same tests. That's an improvement of roughly 5% on single threaded performance and 22% on multi-threaded performance.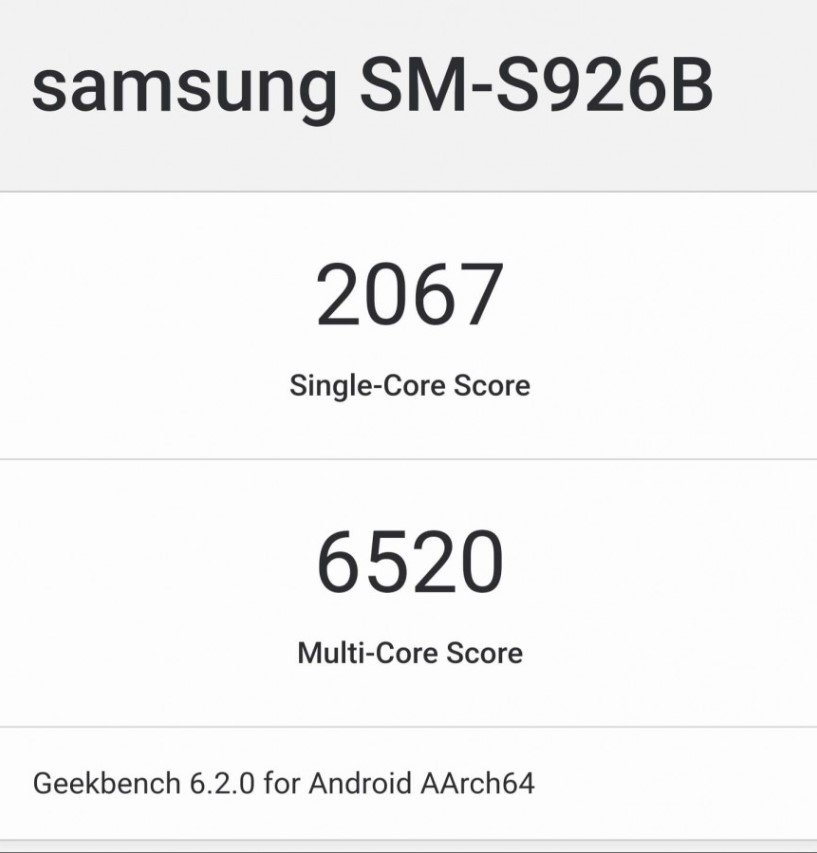 The processor's prime core (likely a Cortex-X4) is rated at up to 3.21GHz - that's lower than the Snapdragon 8 gen 2 for Galaxy's Cortex-X3's 3.36GHz peak clock speed.

Rumor has it only the Galaxy S24 and Galaxy S24+ will use the Exynos 2400, while the Galaxy S24 Ultra will stick exclusively to the Snapdragon 8 Gen 3 chip.
Yesterday, Galaxy S24 Ultra variant for the US market appeared on Geekbench. The SM-S928U device is listed with Snapdragon 8 Gen 3 (codename pineapple), which will have a 1+3+2+2 CPU configuration.
The prime core ticks at 3.30 GHz, which is less than the previous generation Snapdragon flagship, but the rest that is more impressive - the second cluster is three cores at 3.15 GHz, the third is two units at 2.96 GHz, and the remaining two cores are clocked at 2.27 GHz.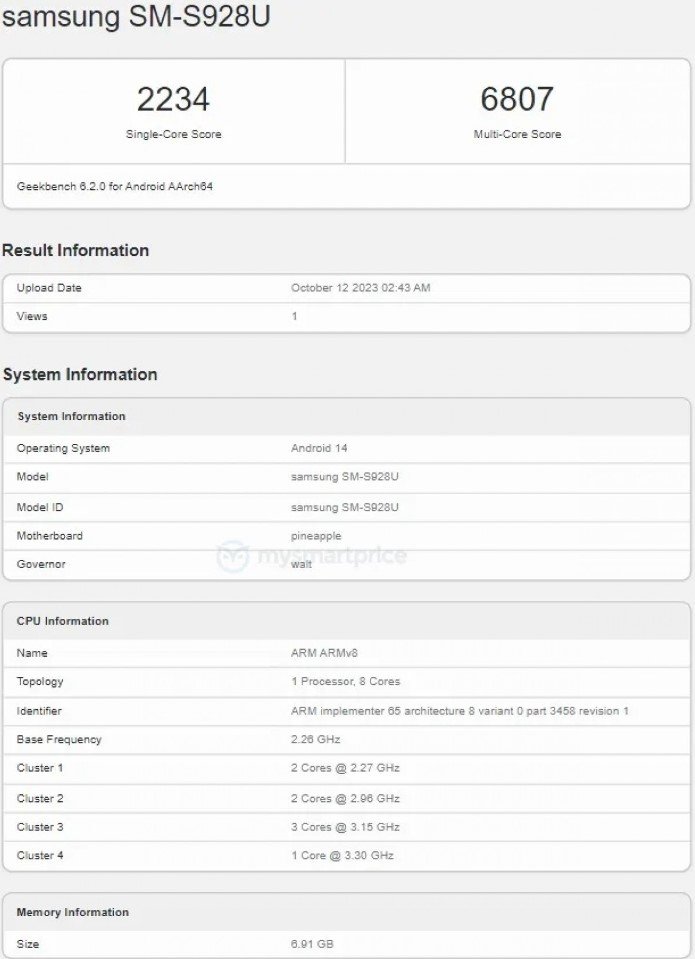 The phone tested had a relatively tame 8 GB RAM. It will also have Android 14, likely with One UI 6.1 on top.
The results of the benchmark revealed 2,234 to be the score for a single core and 6,807 for multiple units. The increase from the Galaxy S23 Ultra with Snapdragon 8 Gen 2 is massive - 15% and 35%, respectively.
Related News