Mobile phones are the most used hand-help devices. We use mobile phones daily to connect with our family or friends, watch movies or news, and much more. In short, mobile phones have become a necessary part of our lives. 
Mobile phones come with several built-in features and functionalities. Most of our needs are fulfilled by these features. For some tasks, sometimes we need to download apps from the Play store. There are millions of apps available on the Play Store. So, finding an app that fits your requirements might be a tiring job. 
We have compiled a list of the 7 best useful apps available right now. By using these apps, you can fulfill most of your everyday tasks.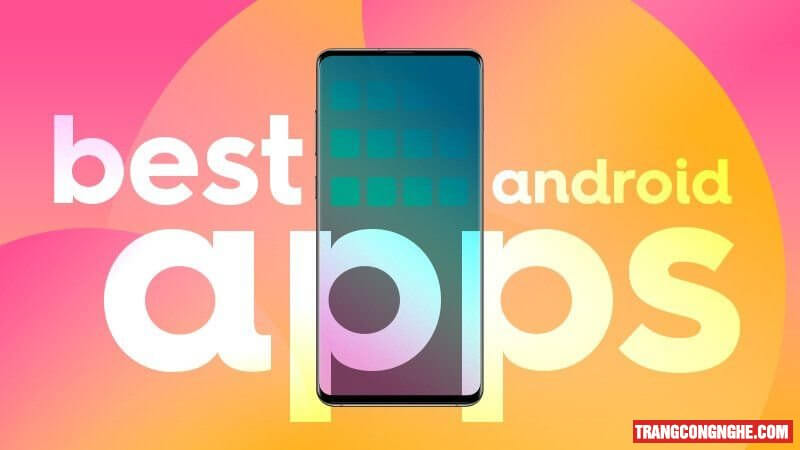 1Weather
1Weather is the best weather app available on the Play Store. It has a user-friendly interface and a simple design. On the app home screen, you will find current weather conditions and a forecast for the coming hours. You can see weather forecasts for 12 weeks, radar, and other fun stats. 
Furthermore, there are some more exciting features such as severe weather notification, a radar to show if a storm is approaching, and a three minutes video update for your region. The app works fine on mobile phones without any bugs and crashes. Most surprisingly, 1Weather is available free of cost. If you want to remove ads, you will need to pay 1.99$.
Snapchat
Snapchat is one of the most exciting apps available on the Play Store. The app allows users to take pictures, record videos, and share them with friends. Using Snapchat, you can send text and voice messages to your contacts. In addition to this, you can make audio and video calls through Snapchat. 
The main reason for the popularity of Snapchat among mobile users is its images and videos filter. Many exciting filters and effects are available to take beautiful images. You can download Snapchat from Play Store and access its all exciting features free of cost. 
Adobe Express
Adobe Express is an image and video editing app. Along with this, it is also an excellent graphic design tool. You can design logos, social media posts, personalized banners, and more by using Adobe Express. 
Adobe Express is a perfect image editing app. You can find a lot of editing features in this single app. The app comes with a simple interface. You can access most of the features from the app's home screen. Adobe Express comes in free and premium versions. Most of your image editing needs can be fulfilled by a free version. If you want to access the premium version of Adobe Express, you will need to pay 9.99$. 
Google Translate
There are many translator apps on the Google Play store. Most of them are not worth downloading. Google Translate is one of the best translation apps available right now. It is a simple design app to translate text from one language to another. You can translate between 133 languages by using Google Translate. Is it not exciting? 
You will find three primary buttons on Google Translate's main screen: Conversions, a mic, and a camera button. By conversation, you can speak with google to get a translated response in the form of text as well as voice. You can input your text to be translated by pressing the mic button. The camera button allows you to translate written text on any paper. In addition to this, you can import images from the phone gallery and translate them into any language. 
LastPass 
Have you ever tried to log in to your account but could not, as you don't remember the password? We use social media, email, and other apps on a daily basis. Therefore, we need to remember many account credentials. We need to save our passwords somewhere to avoid the problem of forgetting their passwords. LastPass is an excellent app that will take care of your account details. 
LastPass is a password manager app where you can save your account login details securely and safely. The app has a strict security pass so that no one can access your login credentials. Although the app is secure, saving your bank and other financial details is not recommended. 
CamScanner
CamScanner is a document scanning app. There are some other apps available on the Play Store that promise to scan documents clearly. But not a single app is as powerful as CamScanner. It is a beneficial app for digitizing your document. All you need to do is capture the document's image, and the rest of the job will be done by CamScanner. It gives a clear and clean look to scanned documents by auto-crop and background remover. Along with this, you can crop images and select the filters on your own. Once you have scanned all your documents, you can export them in the form of a PDF or JPG.
Google Map
Google products are very famous and useful. Google map is one of them. Google map gives you access to locations of nearby restaurants, banks, educational institutions, airports, bus stations, and much more. In short, you can find any location worldwide by using Google maps. 
Google map is available online, and you can also download offline maps of a specific city or area. Google maps can work as travel assistance and will guide you about routes and traffic situations in the city. For this purpose, Google uses GPS(Global Positioning System). With a powerful navigational system, Google Maps can help you reach your destination accurately. Like other google apps, Google map is also free to use. 
Final Thoughts
There are plenty of apps in the market. Not all of them work properly. But there are also some apps that function properly and help us to perform our tasks smoothly. In this article, we have compiled a list of the 7 best useful android apps available right now. All these apps are good enough to reach your expectations.