Top 5 best quality 4K TVs recommended
Are you looking for a modern 4K TV but don't know which TV to choose? Don't worry because we will quickly list the top 5 4K TVs worth buying to help you solve this problem.
49-inch Sony 4K 49X7000E TV
49-inch Sony 4K 49X7000E TV has a slim, modern, and high-end design. It will make your room more sophisticated and outstanding.
Moreover, equipped with 4K resolution, this Sony TV has four times as high image definition as HD resolution. Combined with 4K HDR technology enhances contrast, allowing depth and clarity of images. Significantly, the 4K X-Reality Pro technology helps the picture be sharp, smooth, and optimally reduces digital noise.
This Sony 4K TV is also equipped with Motionflow XR 200 Hz scanning technology to display moving images more apparent than ever. Thereby moving scenes on the TV are seamless, smooth, and realistic to watch sports. Along with that is the Clearaudio+:g sound enhancement technology that helps restore lost frequencies for more vivid sound. Sony 49X7000E 4K TV can also connect to many devices to give users the best experience.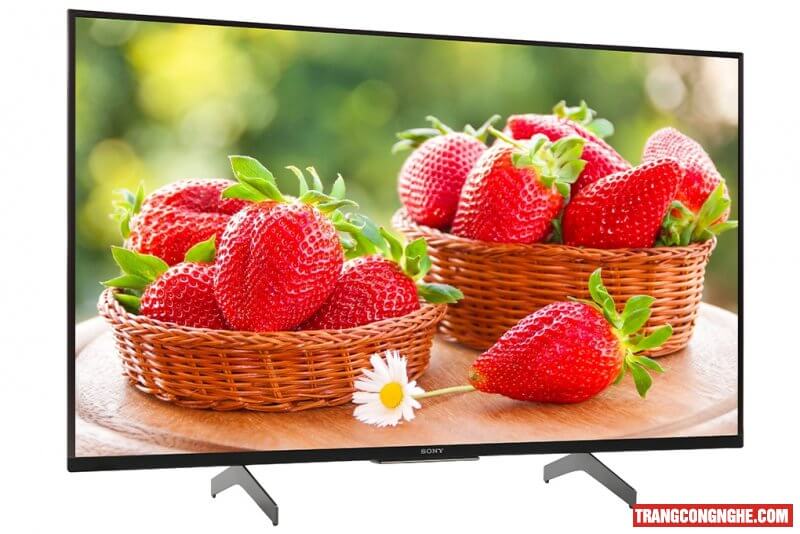 Reference price: $591,33
Samsung 4K TV UA55TU7000
This 4K TV from the Samsung brand has an impressive 3-sided borderless design, allowing you to focus the best on each frame for great entertainment moments. Along with the convenient cable hiding solution from Samsung, the cables are neatly hidden in the stand. Combined with the 55-inch Samsung TV size, it is highly suitable for placing on a shelf or hanging on the wall, thereby providing the most harmonious overall space.
Samsung 4K TV also features Crystal Display technology to deliver a more comprehensive color range. Increase the ability to optimize display colors to bring each frame to a more vivid and accurate TV picture than ever before.
This 55-inch Samsung 4K Smart TV is also equipped with a powerful single chip, possessing 16-bit 3D color mapping technology to optimize display colors. In addition, 4K upscaling can also reduce noise and improve image detail so you can enjoy 4K quality no matter what the source content is. Samsung 4K smart TVs also combine with Mega Contrast technology to help minimize the reflection of light for a more realistic picture.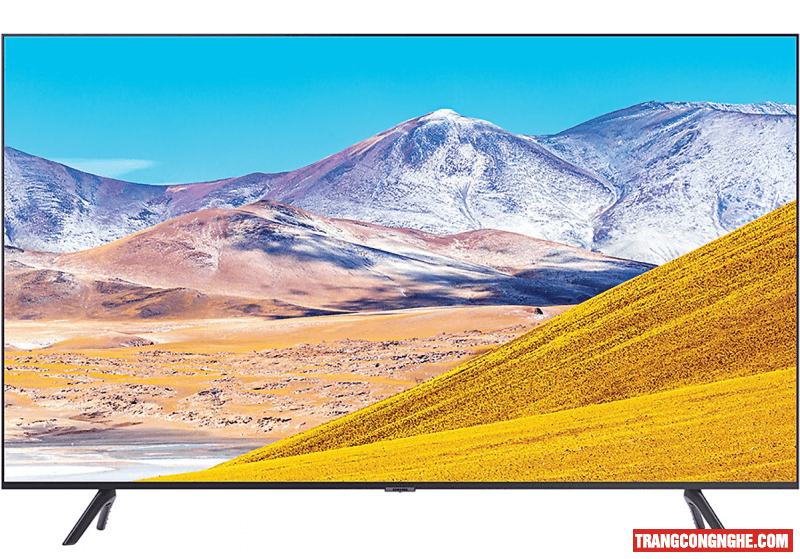 Reference price: $806,56
49 inch LG 49NANO86TNA NanoCell 4K TV
This LG NanoCell, 4K TV, delivers incredible picture quality with optimally enhanced color purity. The nanoparticles are used as color filters that fine-tune the red and green wavelengths to produce vivid and transparent colors. The nano-engineering technology in the 49-inch LG 49NANO86TNA 4K Smart TV uses an innovative filter system. It helps fine-tune the projected image and delivers compelling quality with purer colors than conventional televisions.
This LG 4K TV also offers a Real 4K resolution that meets modern international standards. Thanks to that help, you have discoveries, experience more extraordinary and clear images. Especially with the AI ​​processor a7 Gen3 for the ability to analyze the content on the screen, thereby providing desirable content and enabling automatic enhancement for optimal picture and sound.
In addition, with natural speech recognition, users can command and control the Home IoT ecosystem. With built-in Google Assistant and Amazon Alexa, this LG 4K TV makes your life more convenient.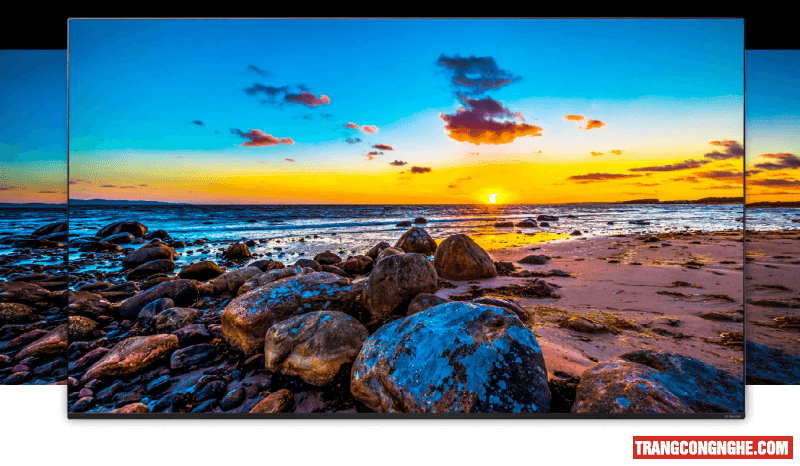 Reference price: $657,06
49 inch Sony 4K LED TV 49X8000E
The 49-inch Sony 4K 49X8000E LED Smart TV scores impressive points with a luxurious silver color tone, along with an ultra-thin Slim Aluminum design that makes it easy to match any architectural style. Moreover, this TV is like a classy piece of furniture to bring modern beauty to your family's living space, especially with 4K HDR technology, which is considered an expensive plus for the product, bringing images with accurate colors and the most harmonious contrast.
In addition, Sony's exclusive TRILUMINOS DISPLAY technology brings the most authentic colors from nature with a full range of dark and light shades. They are combined with Sony's exclusive advanced audio processing technology: Clearaudio+, S-Force Front Surround. and high-end speaker system to deliver crisp sound and a great user experience.
In addition, Screen Mirroring technology allows instant sharing of images and videos on the user's phone to the TV screen without any cables.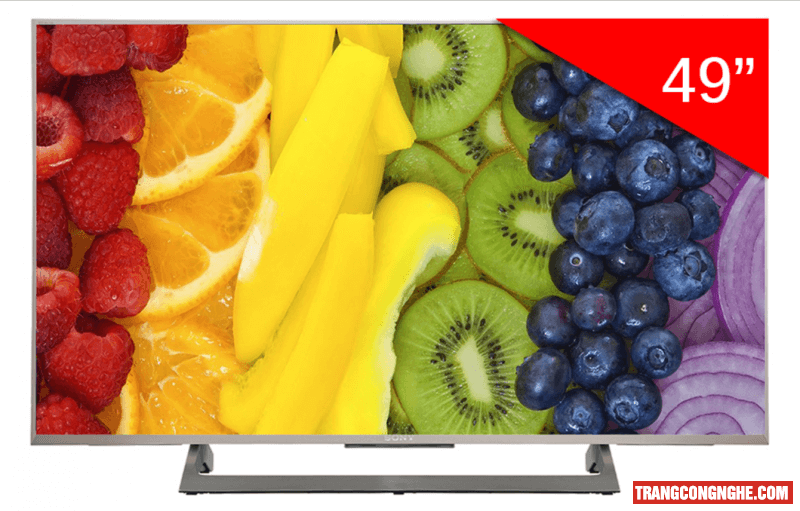 Reference price: $767,08
Samsung 70-inch 70TU7000 Crystal UHD 4K TV
Coming to this Samsung 4K TV series, you will be immersed in each brilliant frame with a wide range of colors. It is thanks to Crystal Display Technology that optimizes display colors and delivers an amazingly vivid viewing experience. Along with that is a 4k Crystal processor that automatically adjusts shades to maximize contrast ratio and dynamic color range. Thereby it provides outstanding display image quality for you to enjoy great entertainment moments.
In particular, the device also has a streamlined design. As a result, the 4K 70TU7000 Crystal UHD TV is like a pure picture without borders to give you a perfect viewing experience, bold new cinema. Moreover, the Samsung 70-inch 70TU7000 Crystal UHD also has four times as many pixels as conventional FHD TVs, which helps to deliver sharp and vivid frames, giving you the most realistic viewing experience.
The most prominent is HDR technology, improving display brightness. It also provides a large color gamut to enable sharp details to be displayed even in dark frames.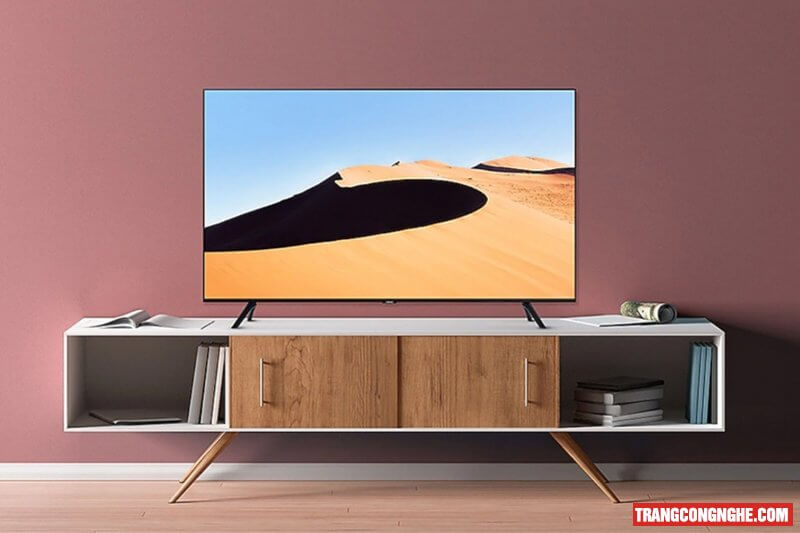 Reference price: $700,64
Above are the Top 5 4K TVs for the best quality and price on the market today. Believe that with the information we have provided, you can choose for your family the best 4K smart TV for the best experience.