Pixel 8 Pro surfaces in a uniquely elegant matte white color
While this isn't the first time we've seen this phone, this is the first official image. So if you've been curious about its design, this post is for you.
The Pixel 8 Pro is no longer a secret thanks to someone at Google spilling the beans. The image was originally discovered on Google's Subscriptions & Services page but has since been taken down. However, we did manage to grab a screenshot showing the Pixel 8 Pro alongside the Pixel Watch 2. You can view the image below.
At first glance, it's easy to mistake the Pixel 8 Pro for an older model. But the new phones have rounder edges compared to previous devices, and the camera module is distinctly different even if the overall form factor remains. So there's no need for much speculation - we can be certain this is the Pixel 8 Pro.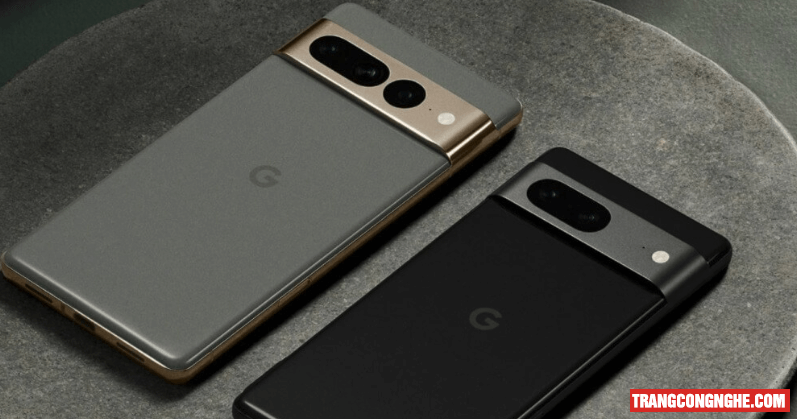 Compared to past Pixel phone generations, Google has done a better job keeping the new line under wraps. But based on reports, the Pixel 8 series launch event will take place in early October. This is expected to see the debut of Android 14 alongside the Pixel Watch 2. You can likely expect more leaks in the coming weeks as we near the release date.
The Pixel 8 Pro has recently been extensively leaked in terms of specs. It's rumored to feature a 6.7-inch 120Hz QHD+ OLED screen, Tensor G3 chipset, up to 12GB RAM and 128/256GB storage options. It will also include an in-screen fingerprint sensor and rear temperature sensor. The triple rear camera arrangement is said to comprise a 50MP main, 64MP ultrawide and 48MP telephoto unit alongside an 11MP front camera. Power comes from a 4,950mAh battery that supports 27W wired charging.
The Pixel 8 will share the same chipset, Android version, front camera, storage/memory options and fingerprint tech. However, it gets a smaller 6.17-inch 1080x2400 120Hz display. The dual rear cameras are rumored to comprise 50MP main and 12MP ultrawide snappers, along with a 4,485mAh battery that supports 24W wired and 12W wireless charging.
Both phones are expected to launch running the latest Android 14 software customized for the Pixel series.
Related News