Top 5 best Canon printers today
Are you looking to own a Canon printer with outstanding quality? Immediately refer to the top 5 good products, which are highly appreciated by users that we share below:
Canon LBP6230DN laser black and white printer 
Canon 6230DN printer is the first device that we want to introduce to you. It can be said that this is the perfect choice for home and small offices. With the advantages of durability, fast printing speed, low cost of materials, and low power consumption, using Canon 6230DN will help you get a great user experience and save a lot of time to do other things. 
Possessing a compact design and eye-catching black and white tones, the Canon 6230DN printer can fit into any working mold. Besides, thanks to the fast printing speed, 1 sided 25 ppm and intelligent 2-sided printing technology automatically swallow paper, which can help you complete the job faster and help you save maximum printing costs.
In addition to the above advantages, Canon 6230DN also impresses thanks to its high definition. With a resolution of 2400 x 600dpi, the printed text will be clear and even. Bring professionalism in each print, thereby helping you get the most sympathetic contracts with partners.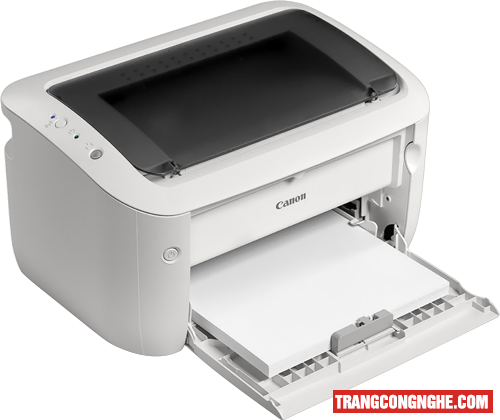 Reference price: 4.090.000 VND ~ 179,56$. 
Canon MF241D Multifunction Printer 
Among the top 5 most popular Canon printer lines today, Canon 241D is a multifunction laser printer integrated with 3-in-1 functions, enhancing printing productivity and saving paper and costs printing fees. Thanks to that, it has become a close companion of many people today.
Some outstanding features of the Canon 241D printer are the ability to automatically print duplex to ensure print productivity, save time, and protect the environment by printing 2-sided documents. Next is the multi-dimensional folding control panel design application, allowing users to place the control panel in the most suitable positions, making the machine easier to operate. This design also allows for more flexibility in the placement of the device, whether it's on a pedestal or on the ground. 
One more feature that cannot be ignored is the 1-touch solution key. To save time and cost for users, Canon has designed a 3-in-1 toner cartridge. With this feature, users only need to replace a single block without replacing each part every time the ink runs out or runs out photosensitive drum wear. Thanks to these features, Canon 241D is now becoming the most popular printing device in the world today.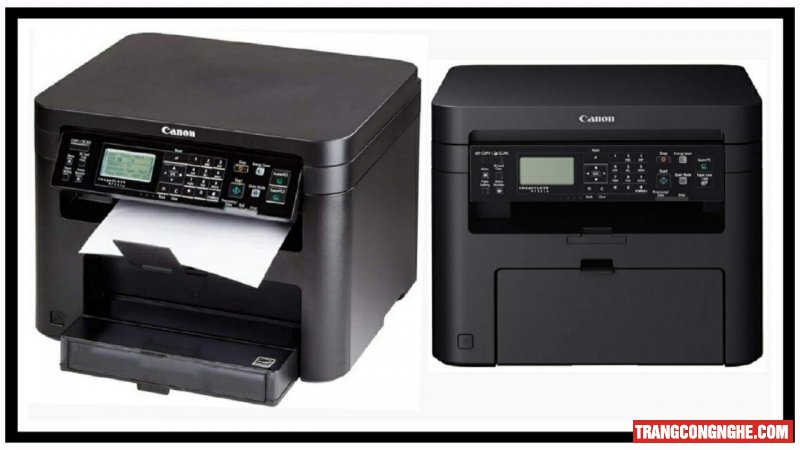 Reference price: 4.450.000 VND ~ 195,36$. 
Canon printer LBP6030W 
It will be a huge omission if the Canon 6030W printer is not included in today's 5 best Canon printer lines. This unit is famous for its application of Canon'sCanon's exclusive drying technology, which consumes less energy and heats up parts faster. As a result, it can shorten the time of the first prints.
In addition, thanks to the feature that supports printing via a wifi network, you will easily print the necessary documents conveniently and quickly. Moreover, with 600 x 600 dpi resolution, the Canon 6030W printer can also deliver the sharpest and clearest prints.
In particular, the device will use the modern UFR II LT language to take advantage of the PC's processing power, providing faster printing speed. As a result, you will no longer have to spend a lot of money to upgrade printer memory. In addition, thanks to its compact and simple design, Canon LBP6030W is really the optimal choice, making your workspace more sophisticated.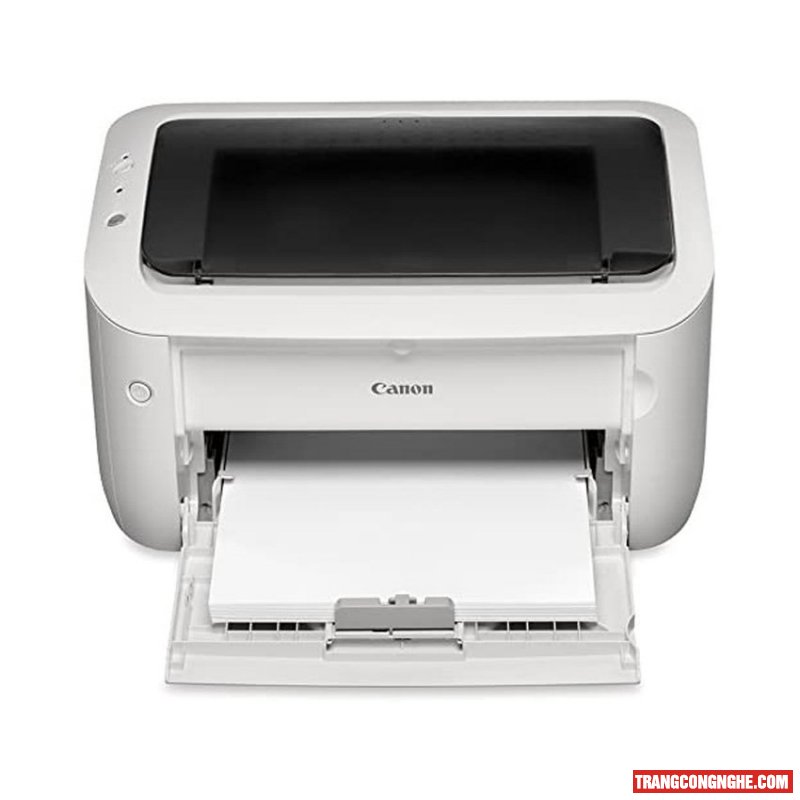 Reference price: 3.000.000 VND ~ 131,70$.
Canon LBP2900 Laser Printer
Canon LBP2900 is a printer that owns many outstanding advantages to "conquer" users. The first thing to mention is the modern, compact design, with an elegant white outer shell, capable of adapting to many different workspaces.
Next is super-fast printing, with a fast print speed of 12 A4 pages per minute and 2400 x 600dpi, first print size of 9.3 ppm, the Canon LBP2900 printer has brought both speed and quality into the same product. This is also one of the advantages that users like when using this printer. 
In particular, the installation of the Canon 2900 printer is also straightforward. It is compatible with Windows 10 operating system, supports USB 2.0 connection port. Make your printing process faster and easier.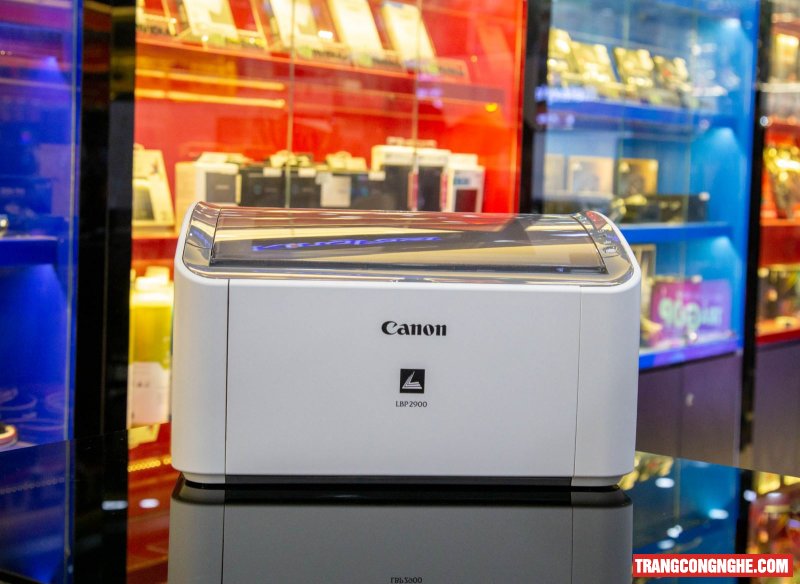 Reference price: 3.600.000 VND ~ 158,04$.
Canon printer LBP251DW 
Canon LBP 251DW is a printer line that possesses many outstanding features that other models can hardly have. The first is fast, "no wait," print speed. You will only need to wait 6 seconds for the first print speed up to 30 pages per minute. Thanks to this impressive ability, the LBP 251DW is now being used in offices with a lot of work. 
Besides, the Canon LBP 251DW printer also has a built-in wifi printing feature so that you can connect to print conveniently and quickly. More specifically, it also allows users to print documents from smartphones with applications such as google cloud, canon mobile printing,... helping you do the job cleverly and efficiently. That is also why Canon LBP 251DW is "honored" to be in the top 5 this time.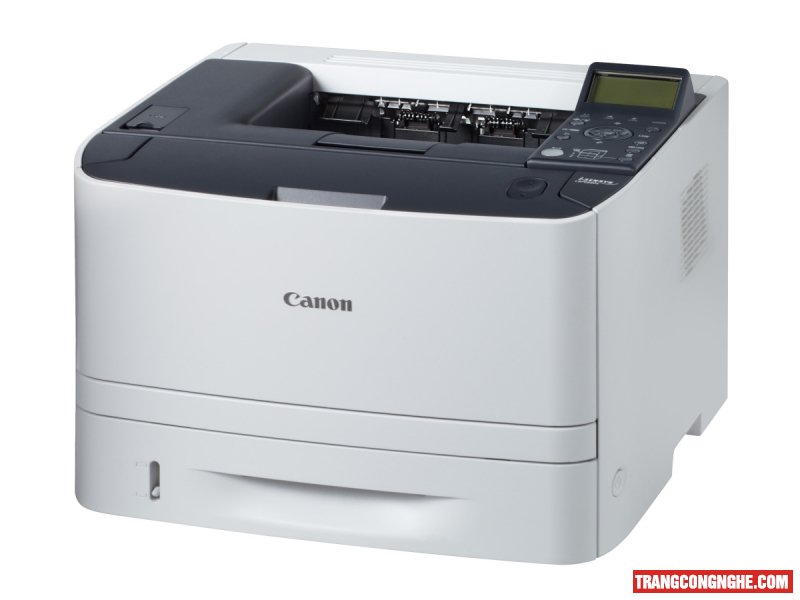 Reference price: 6.600.000 VND ~ 289,75$.