Schematic shows Galaxy A05 with a dual camera, A05s with triple cam and NFC chip
Last week, a CAD-based render of the upcoming Samsung Galaxy A05s phone, showed that it will have three cameras with a 50+2+2MP setup. Today, an image (possibly from the user manual) shows the remaining version - the Galaxy A05 confirming it will only have two cameras on the back.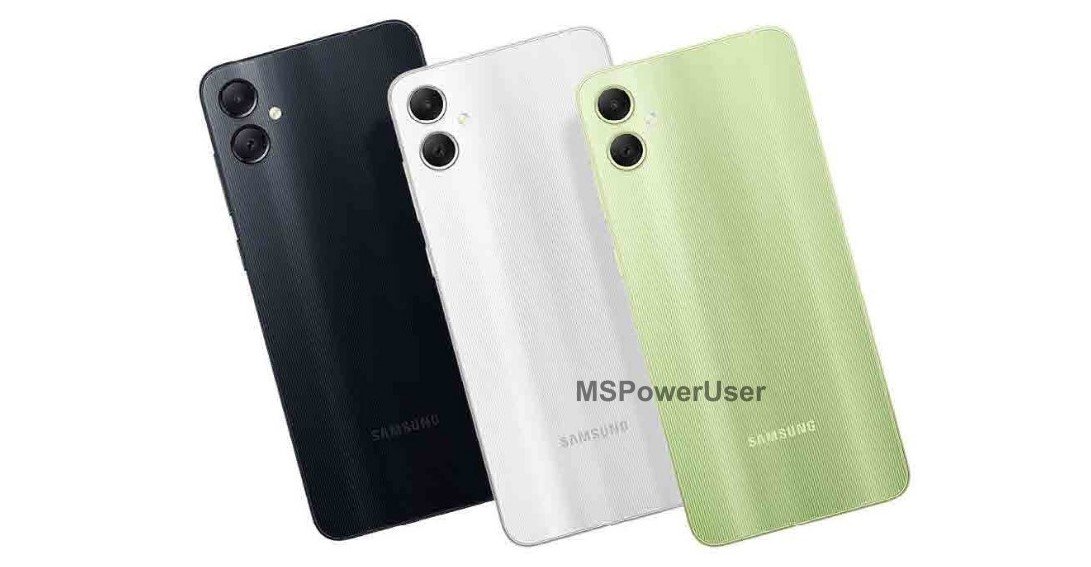 Both phones are expected to have 50MP sensors in the main. As for the second camera on the A05, it's probably a 2MP helper (most likely a depth sensor, but possibly a macro cam). This was the case with the A04 and A04s from last year too.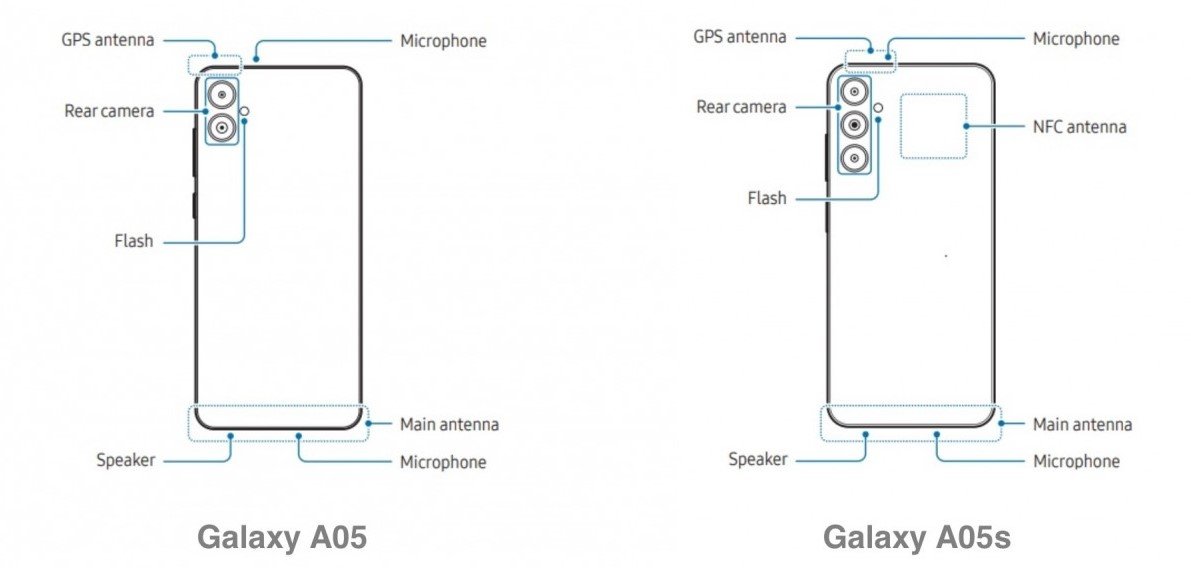 Another difference between the 2022 models is that the "s" phone had NFC (in some markets, at least), while the regular A04 did not. Judging by the schematic, this will be the case this year as well.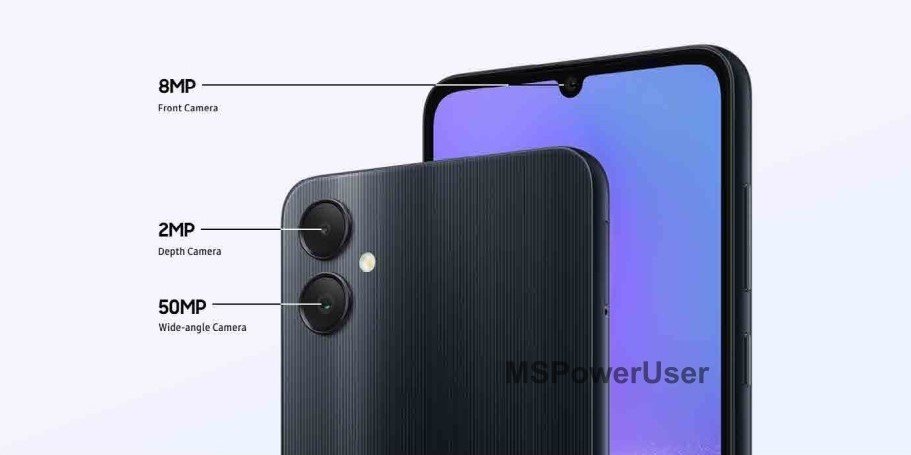 Geekbench 6 data reveals that the Galaxy A05 and A05s will be equipped with the same Helio G85 chipset, an upgrade compared to the P35 used on the A04, and the Exynos 850 used on the A04s. The basic RAM capacity will also increase to 4GB (compared to 3GB on the A04). Both phones will run the official Android 13 operating system based on One UI 5.x out of the box.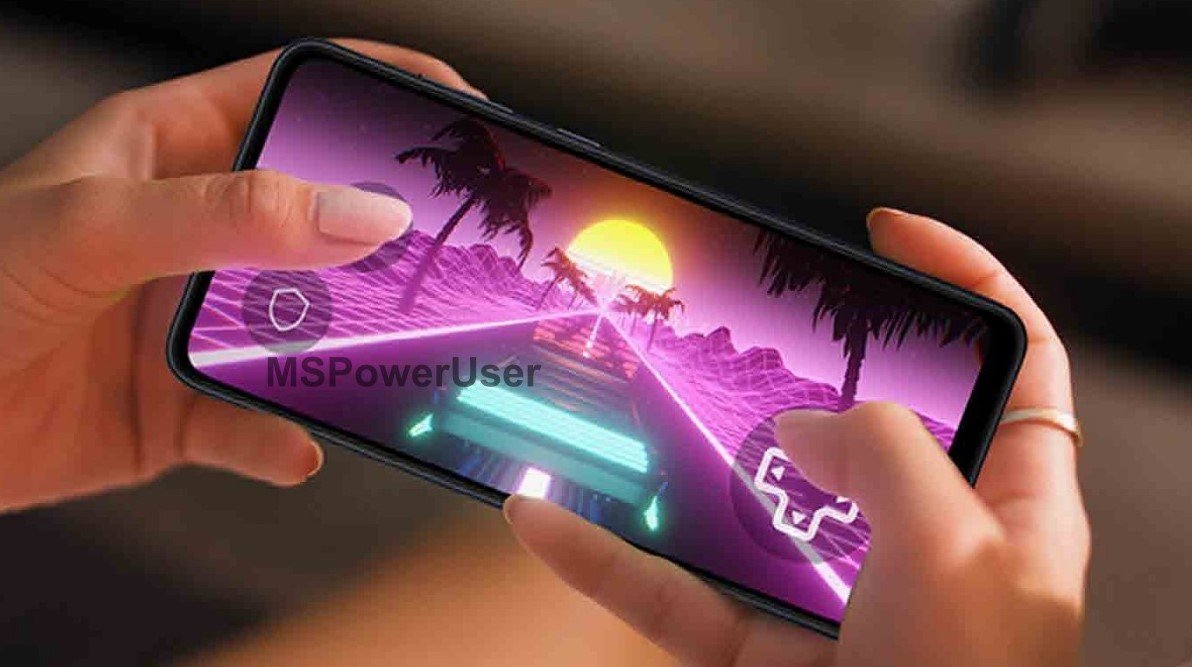 Both models will be equipped with 2 SIM slots with a dedicated location for a microSD card if users want to expand storage.
Some photos that could be official promotional images for the A05 have been released, showing the device in all the colors that will be available. Galaxy A05 will be available in black, silver and light blue.
Related News