Apple is reportedly developing the 2024 iPad Pro with many upgrades and improvements
According to the latest reveal from Bloomberg, the next-generation iPad could feature an OLED screen and a Magic Keyboard with a larger trackpad.
Journalist Mark Gurman said in the latest Power On newsletter on Bloomberg that this will be the first major upgrade the iPad Pro has received since its redesign in 2018. Previously, although the product had minor improvements since switching to the new design, the overall look remained the same.
The 2024 iPad Pro will have an OLED screen technology with 11-inch and 13-inch sizes. Meanwhile, the current 12.9-inch iPad Pro uses Mini-LED technology and the 11-inch iPad Pro uses an older backlit LED screen technology.
In addition, the reveal from Mark Gurman also said the new iPad Pros will be equipped with an Apple M3 chip. The test codes for this new tablet line include J717, J718, J220 and J221.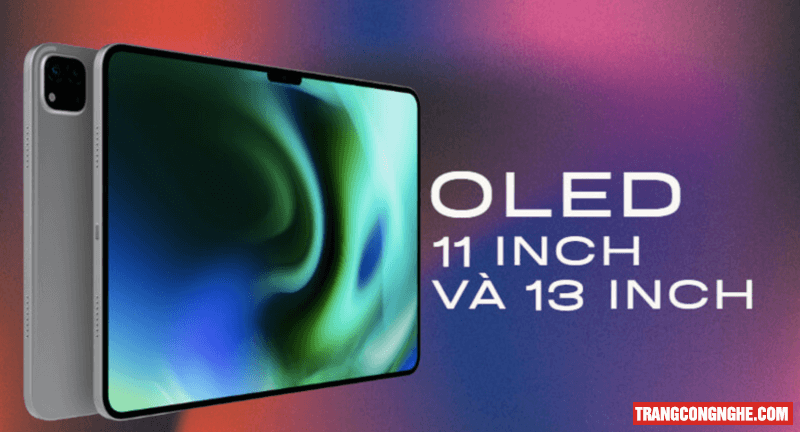 The Apple M3 processor is expected to debut on new Macs later this year before appearing on the iPad Pro next year.
Another detail that will also be upgraded is the Magic Keyboard. Additionally, the 2024 iPad Pro will also support a dedicated trackpad for this product line. For the Magic Keyboard, the product uses a cantilever mechanism that allows iPad Pros to hover above the keyboard.
The upgraded Magic Keyboard will make the current iPad Pro more like a real laptop thanks to a larger trackpad size. The current Magic Keyboard uses a smaller trackpad compared to the mouse pad that Apple applies on MacBook products.
There are two cases where Apple will change the new iPad to increase the area of the Magic Keyboard and have more empty space to accommodate a larger trackpad. One is to reduce the bezel size around the screen while keeping the size the same. Two is to shrink the size of the device.
The launch of the new iPad Pro version may take place in spring or early summer next year. Apple also has no plans to update any new versions from now until then.
Related News