If you still do not know which Xiaomi TV device to buy, you can refer to our top 4 detailed and valuable reviews below.
65-inch Xiaomi TV 5 PRO TV
This Xiaomi TV5 TV was officially launched in 2019 with a 97% edge-to-edge design. It comes with a panel using Quantum Dot technology from Samsung with support for 8K video content. Besides, the TV Xiaomi TV 5 has a body made of metal, with a single curved frame. There are also no screws on the backplate with a thickness of 5.9mm at the thinnest part. This Xiaomi TV product also supports MEMC motion compensation technology combined with HDR 10+ support, 9th-generation picture quality engine technology for the most realistic colors.
In addition, the Xiaomi TV5 Pro TV is also integrated with up to 4 speakers, thereby providing an improved sound response curve by optimizing the sound waveguide structure. Therefore, it delivers richer bass, refined treble, and a more expansive sound field. This Xiaomi TV also supports leading high-end Dolby and DTS dual decoding. Inside is also equipped with an Amlogic T972 chipset on 12nm process, offering 8K video playback and quality processing technologies.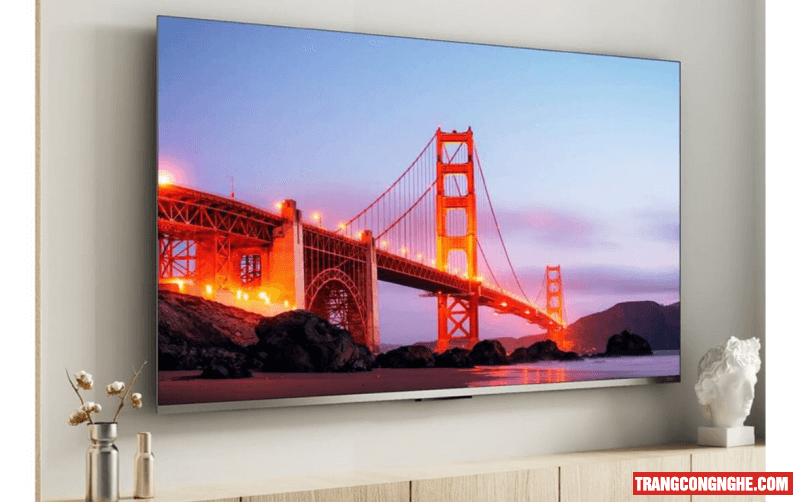 Especially the Chipset combined with 3GB RAM and 32GB storage will give a complete viewing experience. In addition, the device also has 3 HDMI ports, 2 USB ports, Ethernet, and SPDIF for convenient connectivity options.
Reference price: $924,17
Xiaomi E43S PRO TV
This Xiaomi E43S Pro TV series has an overflow design that offers a high screen ratio and better immersion for the view. Mainly the Xiaomi brand has used laser engraving technology for this product to get the best TV series. 
The frame and stand of the Xiaomi E23S Pro are made of aluminum alloy, which adheres to the principles and concepts of structural foot design, thereby providing a comfortable and beautiful feeling. Create a noble metallic color, elegant and like a work of art in the room's space.
On the other hand, this Xiaomi TV is equipped with a 4K Ultra HD resolution screen and supports 8K content. With ultra-high 4K resolution, the next-generation image quality engine enables rich detail to be displayed without missing images or details. 
Moreover, this is also the company's first TV device that supports 8K video decoding and 8K video playback without hindrance.
In addition, the performance of the device is also greatly improved. The Amlogic T972 chip will allow TVs with a maximum frequency of 1.9GHz to increase performance, reducing power consumption and response time.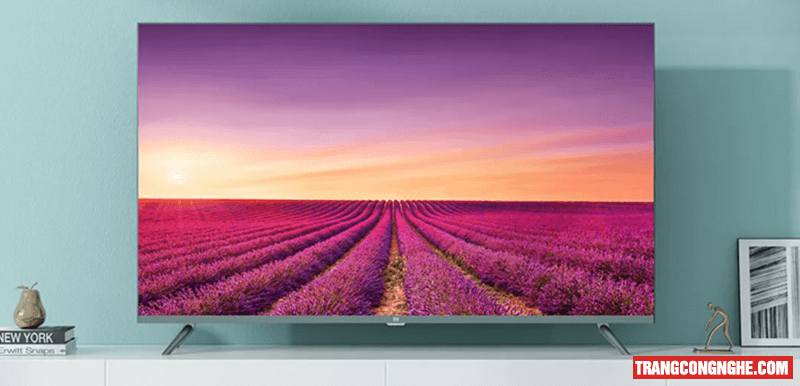 Reference price: $281,21
55-inch Xiaomi E55C TV
The most prominent in this Xiaomi E55C TV line is probably the design of the fragile front of the product. It is the thinness of the three left, right, and top edges. The surrounding border is made from plastic but very solid. Like other Xiaomi TV products, the bottom edge of the Xiaomi E55C will be a bit thicker because it contains the Xiaomi brand logo. The base is still made of plastic, but it will have a very high finish to hold it safely and effectively.
The product is equipped with a 55-inch screen with a resolution of up to 4K high-end. Specifically, 3,840 horizontal pixels and 2,160 vertical pixels are 8.3 million pixels, respectively. It helps the TV transmit images with outstanding sharpness to every detail, smooth and vivid motion. And, of course, users can still adjust the color according to their wishes. In terms of configuration, this Xiaomi E55C TV has a pretty good format in its range, featuring a chip with four cores clocked at 1.5GHz.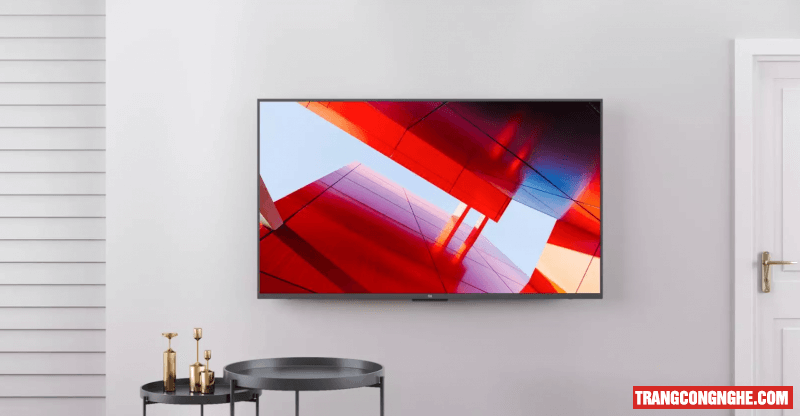 In addition, the device also has 2GB RAM and up to 8GB internal memory. As for software, the E55C TV is equipped with Android 6.0.1, which is entirely new compared to other smart TV lines on the market.
Reference price: $528,05
Xiaomi REDMI MAX 86-inch TV
It is a huge Xiaomi TV with a maximum size of 86 inches, suitable for families with ample living room space or installed in a large hall. 
In terms of design, the product has an anodized aluminum alloy frame with a screen ratio of up to 97.25%, breaking the boundaries of TV viewing, combined with full-screen images for the most immersive experience.
Furthermore, this Xiaomi REDMI MAX TV is also equipped with a rich interface configuration, making it easy for users to expand the entertainment audio and video scenes. In addition, with the new HDMI 2.1 connection port, the product is highly suitable for the modern generation of game consoles. The leading processor of the TV is A73 with four cores Ram 2Gb, along with a large capacity of 32Gb. So whether you are playing games or watching movies, it will give a smooth experience. 
This Xiaomi TV also supports Dolby Vision and Dolby Atmos at the cinema level. Therefore you will have moments of authentic entertainment that are no different from participating in it yourself.
In particular, this device also has a screen backlight system with many different partitions. All are combined with the 4K ULTRA National Tsing Hua University screen for good light and shade control, maximum image improvement.
Reference price: $1755,77
Above are detailed but very objective information that we want to send to readers about the Xiaomi TV line that is a new trend today. I hope these shares will be helpful to you. Don't forget to follow us to receive further exciting and useful review information regularly!